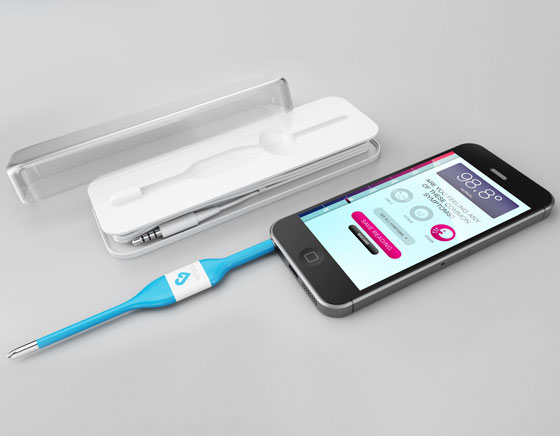 Teladoc and Kinsa has expanded their partnership by integrating Teladoc's app with the Kinsa Smart Thermometer to further drive engagement, quality and value in telehealth. With this integration, the Teladoc app automatically detects the Kinsa app on a user's mobile phone, guides the user to Kinsa, and offers the option to import up to 10 days of temperature readings into the Teladoc platform.
Upon opt-in, the data is integrated into the Teladoc physician's view of the health record, supporting diagnosis with a clear, visualized rendering of the patient's temperature history. This comprehensive data helps inform decisions regarding diagnosis, such as bacterial versus viral conditions based on temperature trends evident in the data.
Connected medical devices, and the subsequent value of the data derived and mined from them, are driving the growth of the connected healthcare industry. Projected to reach $612 billion by 2024, the connected healthcare industry is estimated to provide $30 billion in savings in 2017 and up to $50 billion in savings by 2018, according to Accenture. The integration of Kinsa with the Teladoc telehealth platform is an example of fully achieving connected care by deriving maximum value and consumer engagement from the integration, which in this case also directly leads to driving telehealth adoption.
"We are excited that Kinsa's technology can further improve the user experience for telemedicine," said Inder Singh, founder and chief executive officer, Kinsa. "This partnership advances both Kinsa's and Teladoc's goal of helping individuals and families in the exact moment of need, when they want care. We believe users will see tremendous value in this new seamless experience." As part of this partnership, Teladoc and Kinsa will work together to bring greater value to large employers – simplifying for employees the experience of caring for sick children, driving higher telehealth utilization, and improving the quality of care delivered.