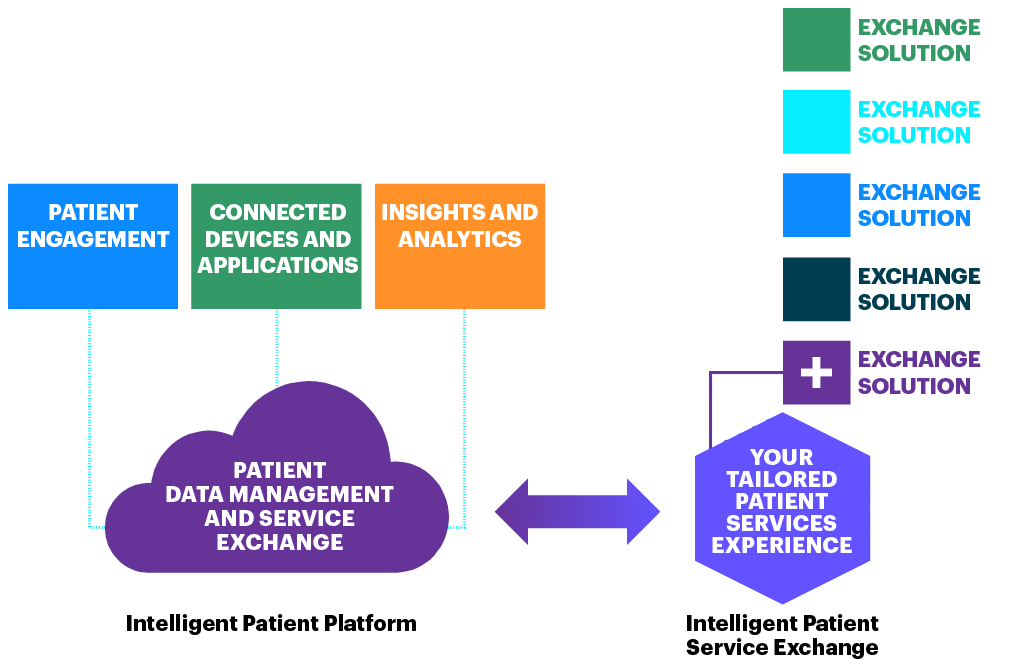 Today at HIMSS17, Accenture has launched the Intelligent Patient Service Exchange, a digital marketplace of third-party technology solutions available to life sciences companies to enhance patient support and improve the overall patient treatment experience. The Accenture Intelligent Patient Service Exchange (IPEX) is a digital marketplace of leading technology solutions that have been integrated within the Accenture Intelligent Patient Platform allowing life sciences companies to quickly and easily use them in a plug and play environment. By removing the time and effort to enable solutions individually, life sciences companies can provide better, more targeted services for their patients and customers.
The Intelligent Patient Service Exchange removes the time and cost needed to develop custom, digital patient-centric solutions by offering pre-built, plug-and-play technology connections that enable life sciences companies to integrate patient services more quickly and at a lower cost than previously possible. These include capabilities such as storing medical documents and streamlining physician assistants' correspondence with patients and healthcare provider.
Companies currently providing technology solutions to the Accenture Intelligent Patient Service Exchange include AssistRx, Conga, Dell Boomi, Docusign and SpringCM. When integrated with a company's existing patient services program, the capabilities these companies provide can help life sciences companies deliver more predictable results and comprehensive patient support.
"With the launch of the Intelligent Patient Service Exchange, our platform continues to be instrumental in helping life sciences companies use analytics and collaborative technologies to improve the patient experience and also work across the healthcare system," said Tony Romito, managing director, Accenture Life Sciences. "We are committed to continuously expanding the scope of the service exchange to take advantage of the tremendous investments being made in innovative patient solutions."