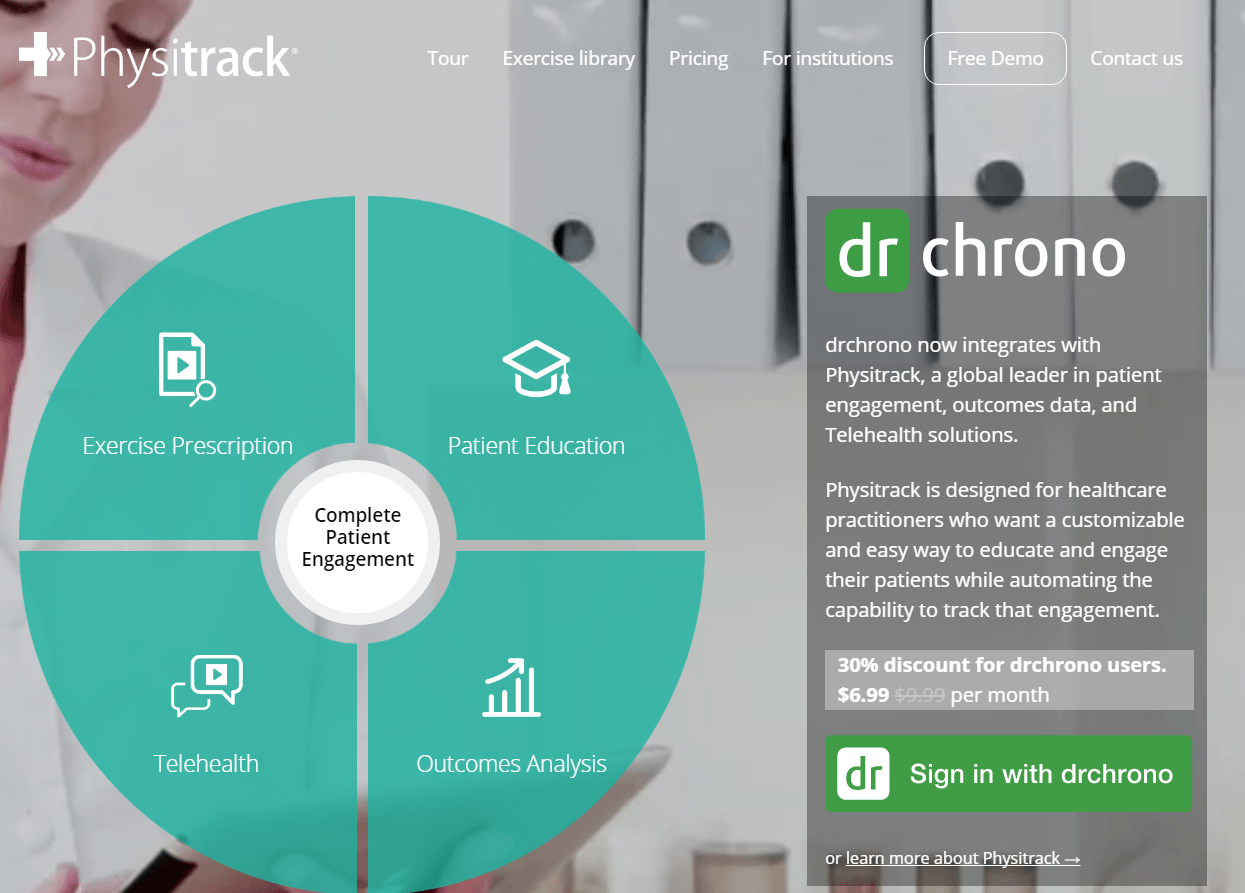 Mobile EHR provider drchrono has announced the integration of Physitrack's unique patient engagement toolkit inside its practice management platform. This integration will make Physitrack's telemedicine solution easily available to drchrono's providers, giving them the ability to offer high quality care and follow up programs for their patients. Starting in February, all of drchrono's customers will have access to Physitrack through their drchrono EHR account, and will allow them to sign up for a Physitrack account at a discounted rate.
Physitrack and drchrono are two of a select number of healthcare companies which closely collaborate with Apple as part of their groundbreaking Apple Mobility Partner Program, resulting in a very smooth iOS integration. drchrono was the first EHR to build a native app for iPad and iPhone, and brings that expertise and experience to this combined solution.
The digital patient engagement solution, developed by Physitrack and integrated with drchrono, will make it possible for healthcare practitioners to extend the scope of their work to offer smartphone, tablet and computer-based video consultations before, during or after in-patient treatments, while still being able to provide patients with clinical exercise programs, educational content or clinical outcomes tracking, all uniquely integrated into the video stream.
"This is the first time both therapeutic patient engagement and secure video consultations has been combined inside a practice EHR in this way. drchrono is excited to offer healthcare practitioners this innovative technology, which is designed to enhance the patient journey and improve their outcomes. Practitioners will be able to conduct patient consultations through Physitrack regardless of their location, and document those consultations, tightly intergrated with drchrono," said Michael Nusimow, CEO and co-founder of drchrono.