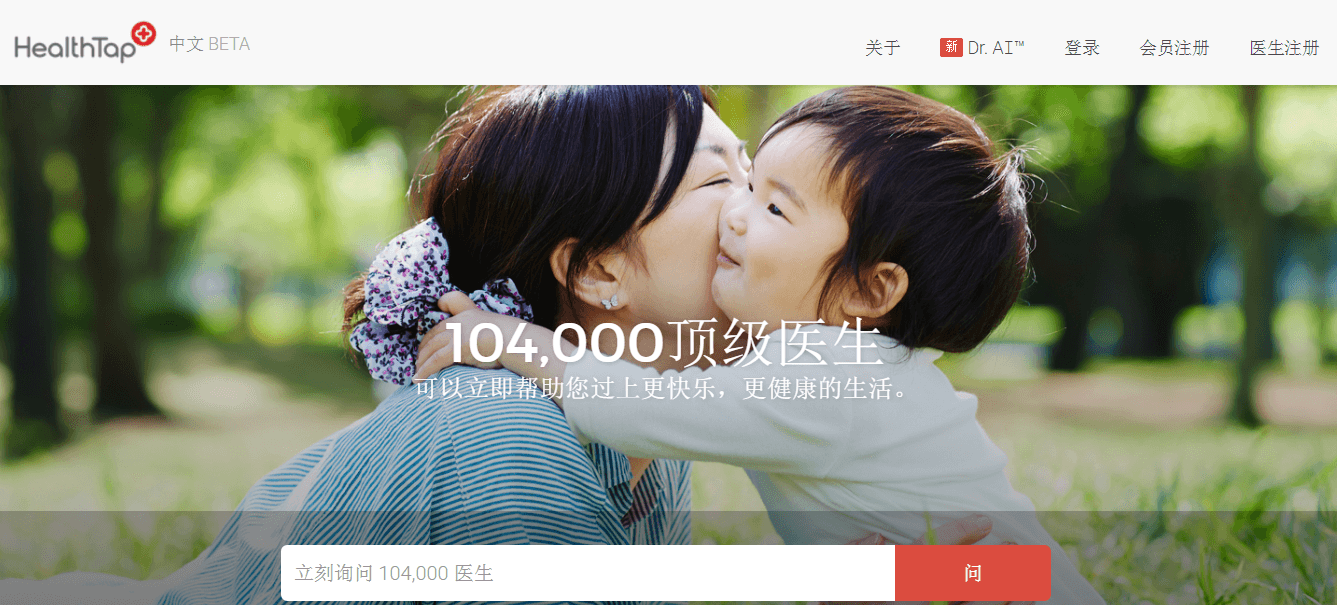 HealthTap, a Global Health Practice, providing 24/7 immediate access to top doctors via video, text, or voice, announced that its most advanced services are now available in Chinese, the world's most spoken language. 
With this expansion to China, the 1.4 billion Chinese-speaking people worldwide can get immediate access to U.S.-licensed doctors and their knowledge, quickly and cost-effectively via the HealthTap Chinese mobile app and website.
According to a report released by the US Census Bureau, Chinese is the second most spoken language in the United States. Additionally, the Chinese American population is the largest Asian American population in the United States, with Chinese immigrants comprising the largest single group of arrivals a year into the United States since 2013.
Chinese speakers will now have access to:
– The world's largest library of personalized trusted answers, tips, and news, written and peer reviewed by more than 105,000 doctors in 141 specialties
– Convenient immediate access to Virtual Consultations via text/video/voice with Chinese-speaking top doctors.
– Lab test interpretations
– Instant prescriptions and medication refills sent to a local pharmacy (currently available for US-based patients)
– A free Personal Health Record (PHR)
"Removing language barriers to the knowledge and the care of the world's best doctors is at the heart of HealthTap's mission to help people globally live healthier, longer, and happier lives," says Ron Gutman, HealthTap founder and CEO. "HealthTap strives to improve the health and well-being of humanity as a whole, and is saving many lives every day, and we're thrilled to serve an additional 1.4 billion people who can now benefit from faster, easier access to high- quality free and affordable care anytime anywhere."
To access HealthTap in Chinese, download our app in the App Store or Google Play or go to [http://www.healthtap.com/zh]