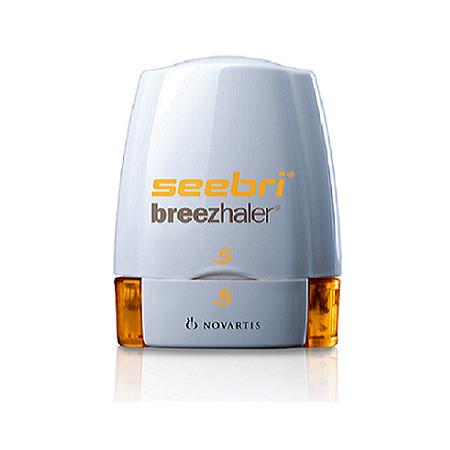 Propeller Health and Novartis Pharma are collaborating to develop a custom add-on sensor for the Breezhaler inhahler, a device used for the company's portfolio of COPD treatments (UltibroTM BreezhalerTM, OnbrezTM BreezhalerTM and SeebriTM BreezhalerTM), integrating these medications into Propeller's digital health platform in Europe. The partnership reinforces Propeller's position as the leading platform in respiratory digital health and position as the partner of choice for major respiratory pharmaceutical companies.
As patients use the BreezhalerTM inhaler, a patented capsule-based dry powder inhaler (DPI) for treatment of COPD, the new custom sensors will allow for passively recording and transmitting compliance data, better informing patients and their physicians of adherence and other treatment factors through the Propeller platform. Propeller has regulatory clearance to help patients and their physicians better understand asthma and COPD, and help to improve the symptoms and outcomes of these chronic respiratory diseases. 
With the majority of inhaled medications now connected to its software platform, Propeller has grown significantly over the last 12 months with over 45 programs signed with leading healthcare systems such as Dignity Health and Nemours Children's Health System, managed care organizations such as Molina Healthcare and innovative at-risk entities such as ChenMed. This growth has been driven by rapid adoption of its platform among pharmaceutical manufacturers and the country's largest payers and healthcare providers, who seek a better approach to asthma and COPD management. New program starts and the expansion of existing programs, such as with industry leading innovator Dignity Health, have been driven by strong clinical and financial results seen across programs, and from large-scale clinical trials published in the peer-reviewed literature. 
"We're excited to work with the team at Novartis to connect the BreezhalerTM device to the Propeller platform. The addition of this major respiratory franchise represents an important next step in our mission to bring valuable digital companions to everyone's respiratory treatments," said David Van Sickle, CEO, Propeller Health in a statement. "With data from these medication sensors and interfaces, Propeller strengthens the relationships between patients and their physicians and helps them build effective treatment programs together."
To date, Propeller has now signed partnership agreements with 3 of the 5 leading respiratory pharma companies (Boehringer Ingelheim, GSK, Novartis) for asthma and COPD.