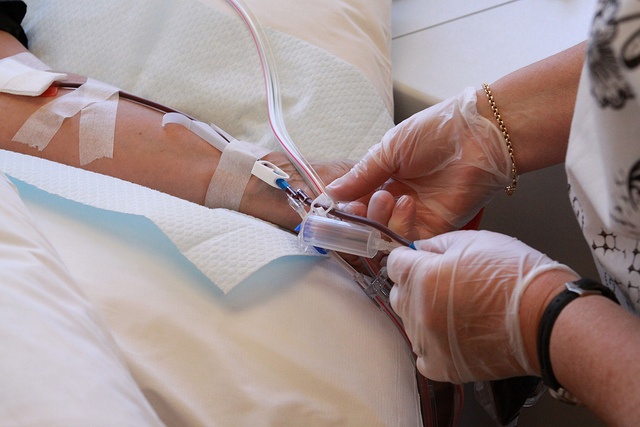 BloodCenter of Wisconsin, part of Versiti, and Fresenius Kabi, have launched a pilot program at Children's Hospital of Wisconsin using radio frequency identification technology (RFID) to digitally track blood usage and inventory. As part of the pilot, the program will use specialized RFID tags applied to blood bags prior to shipment to hospitals that can automatically as the blood moves through the hospital, and to the point at which it is used to treat patients.  This process allows for real-time information designed to help health care professionals optimize the availability of their blood supply.
The RFID technology electronically tracks the blood from the time it leaves BloodCenter of Wisconsin, to the hospital's transfusion service area, and on to use of the products.  Children's Hospital and BloodCenter can jointly look at the movement of products to better inform immediate need and inventory status. The CompoTrace pilot program at BloodCenter of Wisconsin and Children's Hospital began in October 2016 and will conclude in February 2017. BloodCenter of Wisconsin spearheaded the use of RFID technology in non-pediatric transfusion medicine environments in 2006 under a National Institutes of Health grant.
"Getting the right blood products to the right patient more efficiently helps to reduce costs, which is a critical priority in health care today," said Dean Gregory, president, Medical Devices, for Fresenius Kabi in North America in a statement.  "We call this technology 'CompoTrace' and it's designed specifically to help improve the vital supply chain of care between blood centers, hospitals and patients."
Fresenius Kabi is planning similar projects at other hospitals in 2017. 
Featured image credit: Flickr