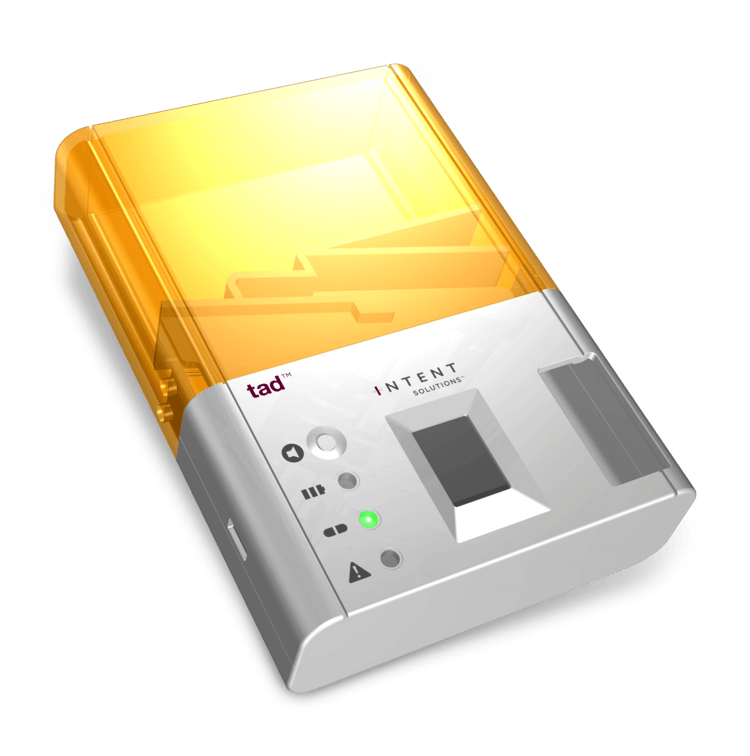 MAP Health Management, LLC has partnered with Intent Solutions to track patient adherence to medication protocols for patients with a Substance Use Disorder diagnosis who are served by MAP's patient engagement technology. As part of the partnership, both companies will launch a pilot program in early March to target patients whose risk for relapse is continuously measured by MAP's technology will be provided a TAD™ device.
The device will send real-time data to MAP's platform when a patient takes their medication, or fails to do so. With this information, MAP can inform the appropriate members of collaborative care networks if a patient is overusing their medication, or failing to take their medication at all. This information is then leveraged to improve clinical outcomes and manage financial risk through facilitating early interventions and other modes of mitigating recidivism and costly treatment episodes.
86% of patients served by MAP's technology have a co-occurring mental or behavioral health disorder in addition to Substance Use Disorder and 94% are prescribed at least one medication. Capturing actionable data regarding medication compliance is an essential component of improving clinical and financial outcomes for this demographic.
"The number one factor in improving outcomes is early intervention. Putting the TAD™ into the hands of people recovering from addiction who are prescribed medication will greatly enable MAP to better inform treatment providers, family members, and insurance carriers who are at high risk for relapse and readmission resulting from the lack of medication compliance", said Jacob Levenson, CEO of MAP Health Management, LLC.
MAP continues to add to its robust ecosystem of patients, providers, insurance companies, and technology products, all of which are integrated into MAP's population health platform. MAP is generally recognized as possessing the most robust risk identification and reporting environment for insurance companies related to the addiction treatment space.