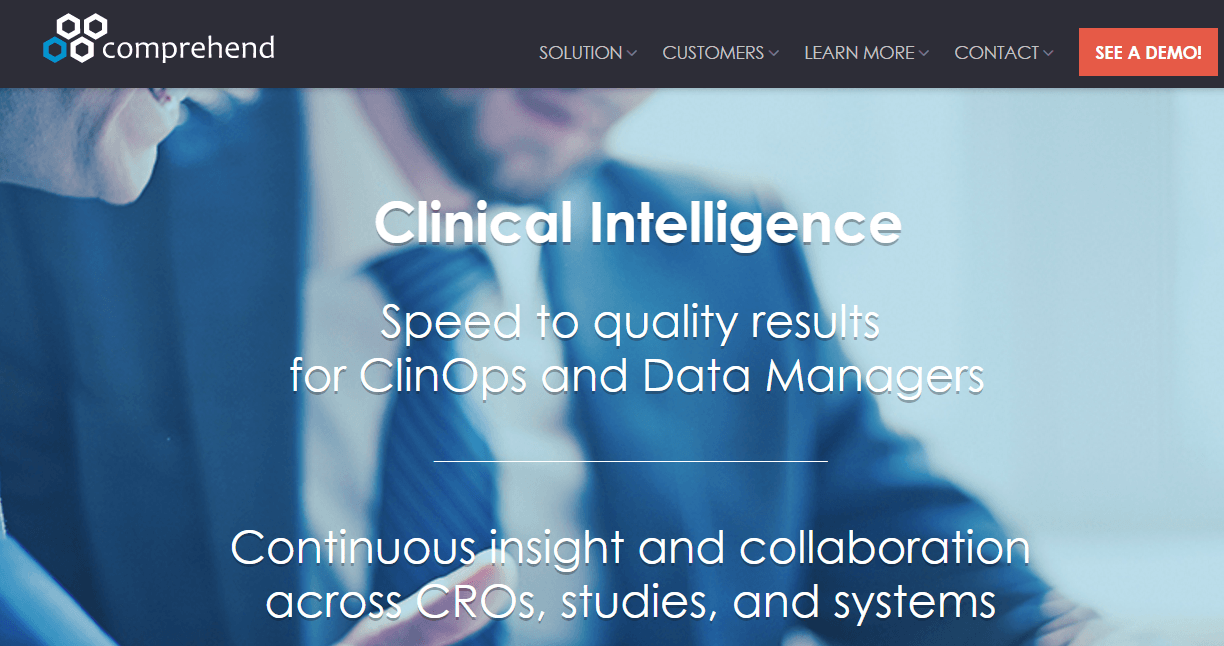 Comprehend Systems, Inc., a provider of Clinical Intelligence solutions has raised $15 million in Series C funding led by Eminence Capital, with participation by existing investors Sequoia Capital and Lightspeed Venture Partners.The company plans to utilize the funding to aggressively expand sales and engineering to meet a growing demand for Comprehend's cloud-based software that enables Clinical Research teams to deliver an order of magnitude improvement in the speed and quality of trial submissions across a portfolio of clinical trials. The investment brings Comprehend's total funding since launching its innovative solutions to $44.5 million.
Increasingly complex data aggregation, analysis and collaboration across studies, sites and CROs are causing Clinical teams to regularly miss deadlines and delay on-time submissions.  Medical and operations decision processes are based on outdated data, take too long, and can no longer keep up.
Founded in 2010, Comprehend is a technology company with a new class of cloud software to help Clinical Operations continuously improve the speed, efficiency and quality of clinical trials across its portfolio of studies. For the first time, teams are given a single system with powerful data aggregation, monitoring, collaboration and analytic capabilities to actively manage enrollment funnels, patient compliance, data quality and site productivity across systems, studies and sites. The Continuous Quality Solution (CQS) goes beyond traditional site monitoring, giving ClinOps teams and executives portfolio monitoring on their key performance and risk indicators to significantly lower the cost, time and risk to deliver milestones on-time.
"We continue to see growing demand from Sponsors to utilize automation and best practice clinical trial solutions to drive speed and quality in their clinical trials.  This investment will drive continued innovation and sales execution to meet market demands," said Rick Morrison, CEO, Comprehend.  "We are thrilled to be positioned to grow the customer base that already includes representation from the top 5 CROs, Top 10 Pharma and Top 5 Life Sciences companies."