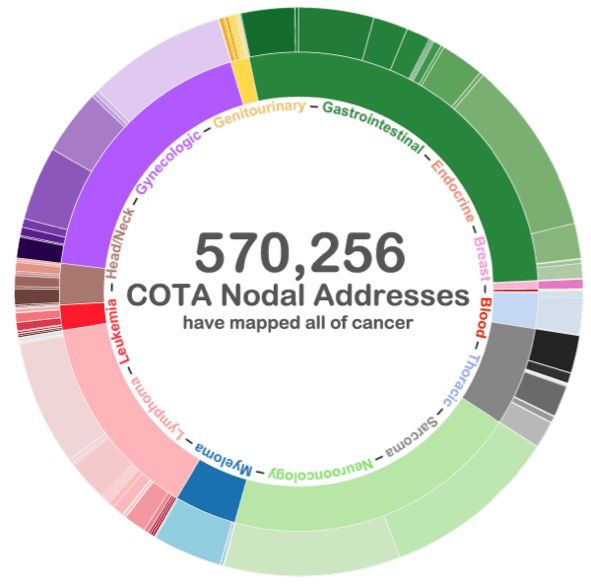 Hackensack Meridian Health (HMH), a New Jersey-based integrated health care system and Cota, a leading data and technology platform for value-based precision medicine has teamed up to improve clinical and cost outcomes for cancer patients.
As part of the partnership, HMH will integrate Cota Nodal Addresses™ (CNAs) directly into its Epic EHR to help support decision-making by oncologists at the point of care. CNAs are generated by a unique, patented digital data classification methodology that maps all of cancer by organizing patients into groups based on all the personal and clinical factors that matter to the individual. The CNA is the first and only system that precisely categorizes patient factors, their diseases and intended therapies, enabling precision medicine at scale.
Each patient with the same CNA can be considered medically identical, and thus should have similar treatments and outcomes. Physicians guided by CNAs are better able to personalize treatment for each individual patient based on their individual biology and disease.
"Incorporating CNAs directly into EHR systems to help guide decision-making in real-time is the next step in helping healthcare professionals increase individual patient outcomes and lower the total cost of care for the population they serve," said Dr. Andrew Pecora, Cota's founder and executive chairman. "Physicians and healthcare administrators at Hackensack Meridian Health have already been using our web-based CNA Guided Care™ technology platform to derive insights that improve overall practice decisions and we're excited to expand this capability to the point of care for each individual patient."