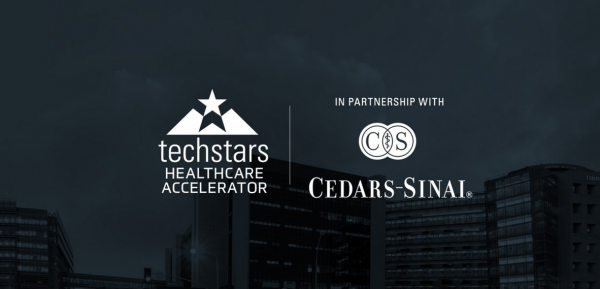 Techstars Healthcare Accelerator, in partnership with Cedars-Sinai,  today announced that 8 companies have been selected to participate in its second class. From artificial intelligence to new devices and disruptive services, these innovative healthcare-focused startups are working to transform health and healthcare delivery as part of the Los Angeles-based accelerator program.
The three-month accelerator will offer mentorship and guidance from clinicians & administrators at Cedars-Sinai, healthcare industry experts and investors and entrepreneurs from the Techstars network, along with up to $120,000 investment per company. The startups, chosen from a field of 650 applicants, also will have access to Techstars' network of entrepreneurs and corporate partners.
Graduates of the first Cedars-Sinai class of startups have raised more than $11 million in investments since graduating from the program last spring.
Without further ado, here is a look at Cedars-Sinai + Techstars Healthcare Accelerator's second class of 8 digital health startups:
• Cerebro Solutions — An SaaS enabled platform that helps healthcare organizations manage clinicians and labor costs while forecasting labor demands. Cerebro will develop and acquire tools to help hospitals manage internal staffing to complement our contingent solutions. Interfacing with existing electronic staffing solutions, an operational data feed, and environmental variables will inform a large-scale machine learning prediction engine to push real-time decision support to hospital management
• FIGS — An e-commerce platform selling updated medical apparel featuring soft, tailored, fluid-resistant fabrics
• Frame Health — Software that uses advanced personality analysis to identify high-cost, nonadherent patients and prescribe tailored treatment plans that improve adherence and outcomes while saving money
• Healthcare TTU — A platform that provides health systems with predictive analytics for cash flows and valuation of accounts receivable to help hospitals increase their financing opportunities. The comprehensive, end-to-end solution transforms latent A/R and creates a highly liquid, cash equivalent asset for health systems and hospitals, which may be used in a variety of ways to produce better capital finance structures.

• HealthTensor — A company that improves patient outcomes and reduces costs by developing the backbone for artificial intelligence in healthcare
• Noteworth — A solution that bridges the data gap in healthcare by seamlessly uniting smart medical devices, data and support into a single, interoperable platform that positions physicians to deliver more informed, efficient and proactive care.
• ReferralMD — Improves collaboration & patient access while reducing leakage between health systems by providing for physician e-consults and patient referrals.
"We're excited to pair these bright, motivated entrepreneurs with healthcare experts from Cedars-Sinai who together can rapidly accelerate the pace of innovation and transform healthcare in meaningful ways for our patients," said Darren Dworkin, senior vice president and chief information officer at Cedars-Sinai.