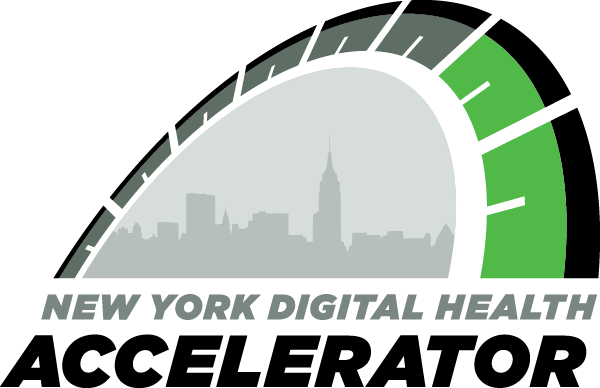 On Tuesday, the New York Digital Health Accelerator (NYDHA) – a five month program showcased six early and growth-stage digital health startups for healthcare providers and patients in the areas of care coordination, patient engagement, and workflow improvement. Each startup received $100k in up-front funding per company from a syndicate of leading venture capital and strategic investors.
The Demo Day event marks the culmination of the five month program run by the Partnership Fund for New York City (Partnership Fund) and the New York eHealth Collaborative (NYeC), which bolsters New York's growing health tech sector and encourages the development of innovative digital health tools. During the course of the program, the six companies worked with health care organizations to test and refine their products, while learning directly from their potential future customers on how best to improve their tools for delivering the highest quality of care to patients.
To date, the program's 21 previous participants have gone on to launch 39 pilots with providers in the network, create over 160 high-tech jobs in New York, and raise a total of $230 million post-program. Two of the program's past participants, Avado and Remedy Systems, were also acquired within six months of completing the program.
"New York's high concentration of health care providers makes it an ideal location to cultivate new health technology, especially as we see the aim of digital health products shift away from consumers and towards providers. The NYDHA is able to leverage  willing mentors who provide insights on how new technology will actually be used day-to-day and are eager to help participants get their technology into the leading health care providers and insurance companies in the city," said Maria Gotsch, President and CEO of the Partnership Fund. "By giving entrepreneurs the tools they need to scale their businesses, the companies flourish, recruit new talent, and expand their operations, resulting in the program becoming an incredible conduit for job creation in New York City."
The 2016 Class includes:
BMIQ delivers evidence-based dietary and behavioral interventions for diabetes prevention. BMIQ utilizes a combination of in-office or telehealth-based counseling, as well as web-based support between visits to effectively impact positive lifestyle change.
Diameter Health improves healthcare quality and efficiency through clinical intelligence by offering targeted, proprietary solutions to health providers so they can avoid penalties and succeed in an era of health reform. Diameter Health has created an innovative platform to fuel scalable and cost effective applications ranging from forecasting patient outcomes and adverse event risk to providing insight for clinical documentation and resource optimization.
eCaring is a comprehensive home care management solution that provides actionable, real time healthcare information from the home. Their system enables home care workers, patients and caregivers, regardless of their computer skills or language literacy, to enter data regarding physical and mental state, vital signs, critical behaviors and activities, medication adherence and care plan compliance.
Healthify helps payers and providers deliver on the promise of value by addressing the social determinants of health. Healthify's web platform supports screening for social needs, finding services in a community, connecting people to community resources, coordinating referrals, and providing population health analytics related to social needs.
Somatix is a behavioral modification software platform, utilizing real-time interventions based on data gathered from standard wearables. Its first product, SmokeBeat, is addressing the global smoking cessation market; its customers include corporate employers, health insurance companies and clinics.
Spring uses machine-learning to dramatically improve behavioral healthcare. Spring's first product eliminates the long and difficult trial-and-error process of selecting the appropriate treatment for depression through a 10-minute digital test.