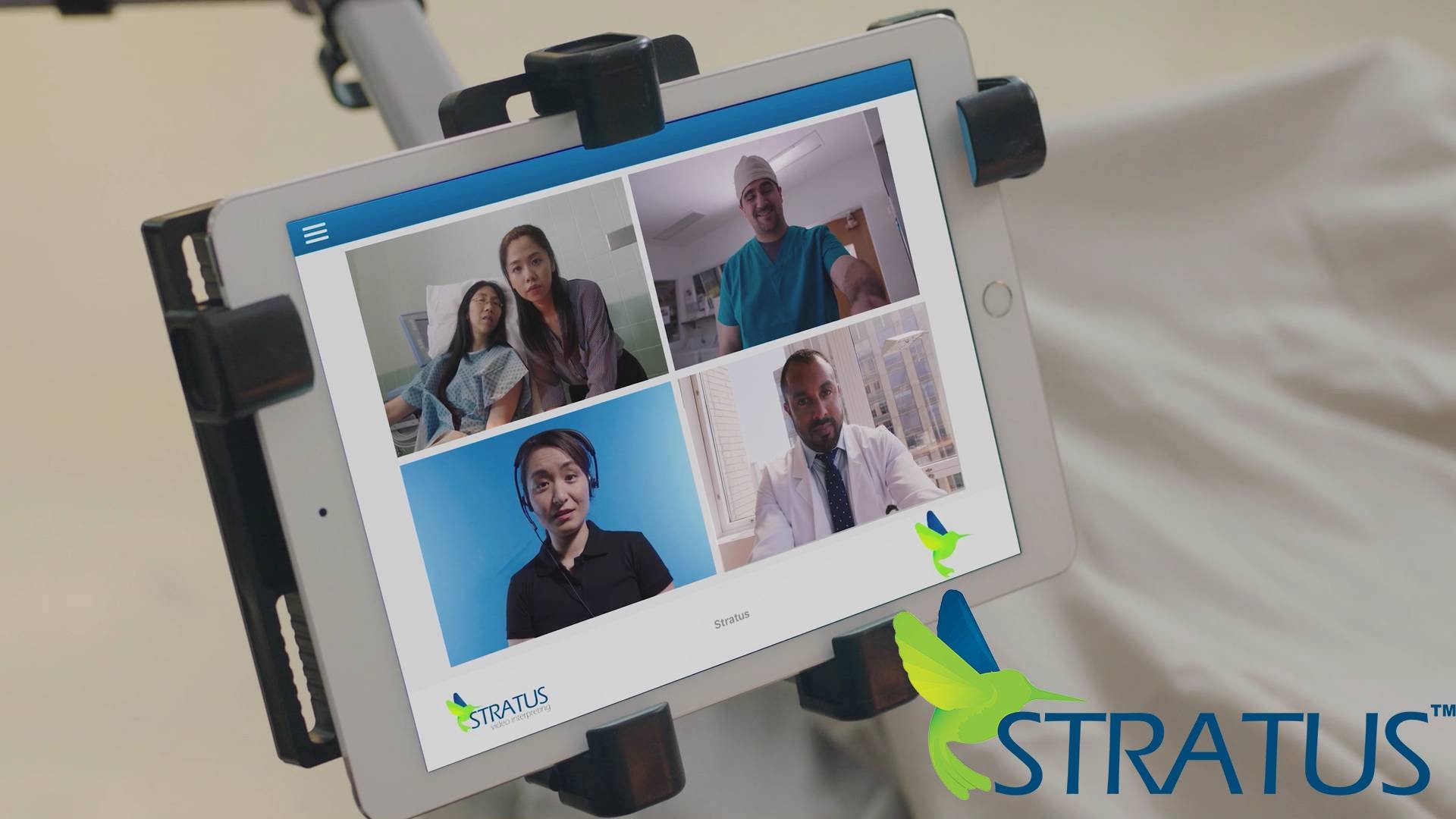 Stratus Video, a provider of language service and video technology has announced its expansion into the telehealth market with a next generation communication platform. Stratus Telehealth solutions are built with intelligent call routing which engages the right people, at the right time. Healthcare providers, patients, and interpreters will be able to use their own devices to communicate with each other via video, SMS text messaging and email. For Stratus, these expanded capabilities position Stratus technology as a vital collaboration and patient engagement tool for any healthcare organization.
Stratus Video Telehealth Division Overview
Stratus Telehealth solutions include ER/Urgent Care Virtual Consult, a Post Hospital Discharge Solution, a Behavioral Health Solution and Care Coordination supporting up to six video parties at once. Because it is based on Stratus Language Services technology, a non-English speaking patient can also be placed into a video call with a spoken or signed language interpreter, ensuring easy and effective communication between the patient and healthcare providers.
Post discharge, hospitals can also use Stratus Telehealth solutions to send push notifications to patients' own devices. Research has shown that patients who do not receive conscientious follow-ups are more likely to be readmitted within 30 days. The Stratus Post Hospital Discharge Solution can message patients within 24 hours of discharge, instructing patients to join a video call for a follow-up with a provider. Hospitals can also generate reports identifying patients who did not engage in a follow-up within a specified time post discharge and may be at risk for readmission.
Partnership with Adventist Health System
As part of Stratus Video's expansion to telehealth, the company has partnered with Adventist Health System to provide video remote interpretation for easy language access in more than 200 languages in its hospitals.
The use of qualified medical interpreters is associated with a higher quality of care, improved patient satisfaction, reduced communication errors and lower readmission rates for LEP and Deaf/Hard‐of‐Hearing patients. As language diversity throughout the United States continues to expand along with compliance regulations at the federal level, health systems strive to provide access to simple and effective communication tools for interpretation and translation services. Effective communication is a top priority, as it is vital to the patient‐physician relationship as well as patient outcome.
"You simply push one button on an iPad and in under a minute you will have a medically qualified interpreter on the line, ready to help you communicate," explained David Fetterolf, president of the Stratus Language Services Division. "Adventist Health System has always set the standard for quality care, and we are proud to include Stratus services within that care package." Stratus equipment is expected to begin rolling out in Adventist Health System hospitals in January of 2017.
In addition to expanding the Telehealth Division, Stratus Video is continuing to invest in Language Services with additional leadership appointments, including Ehab AbuShmais being named the Vice President of Customer Success.