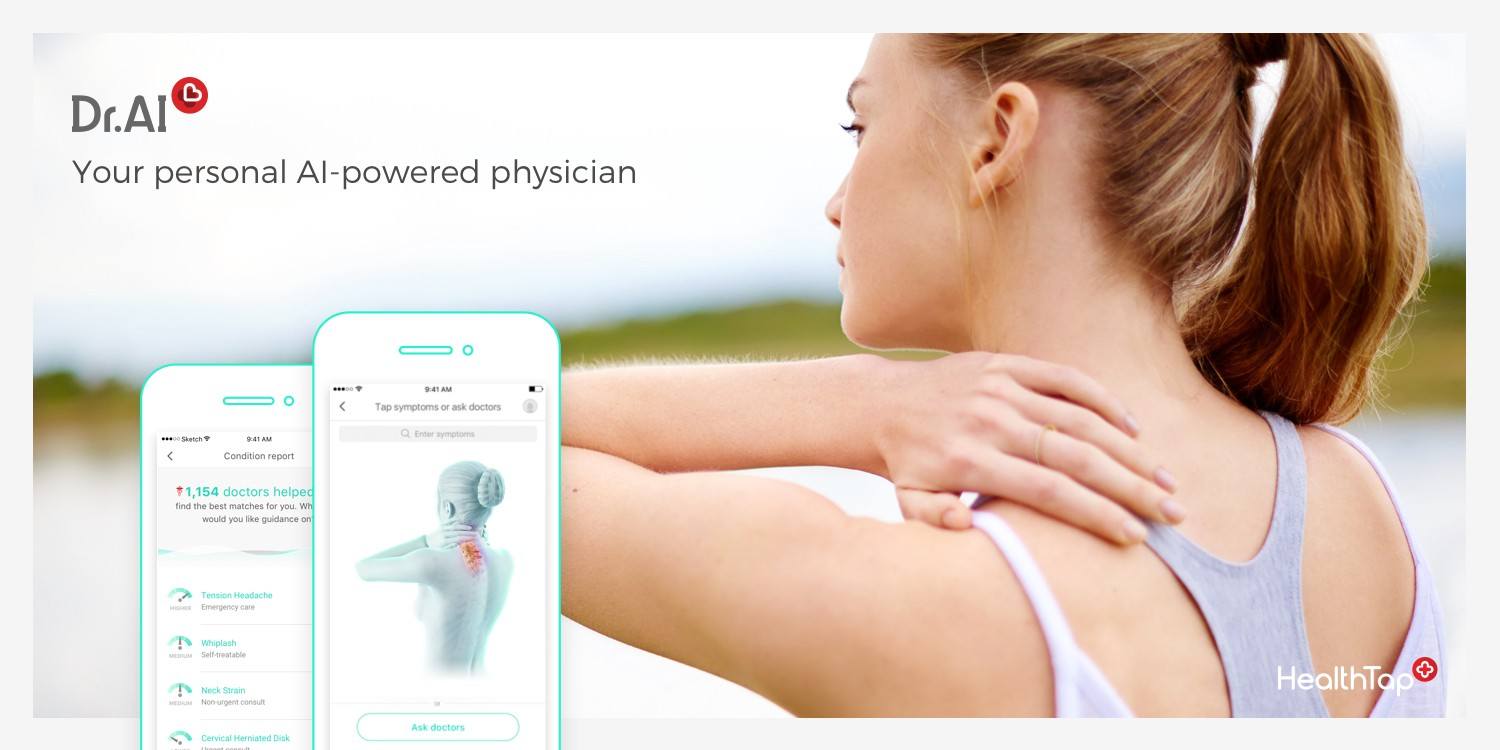 HealthTap, a Global Health Practice providing 24/7 immediate access to doctors and their knowledge via video, text, and voice has launched their latest product, Health A.I.♥ , an artificially intelligent personal physician that routes users to the right care immediately. Accessible for consumers starting today from any mobile device or personal computer through the HealthTap website or HealthTap iOS  or Android apps, Health A.I.♥ instantaneously translate your symptoms into a personalized course of action
Each year, more than a billion people search the Web for health information, with approximately 10 billion symptom-related health searches per year on Google alone. Unlike a doctor, the Web only provides access to content semantically related to these symptoms, but doesn't know how to ask questions, assess the severity of symptoms, or offer personalized recommendations of what to do next, an art and science known as "medical triage". Doctors know that accurate and effective triage requires detailed knowledge of a patient's personal health situation, making context critical to providing optimal care.
How it Works
HealthTap's Doctor A.I.♥ is an artificial intelligence-powered expert system trained by doctors to incorporate both context and clinical expertise at scale to help triage hundreds of millions of patients worldwide to the right level of care.Just like a sympathetic human doctor, Dr. A.I.♥ converses with the patient to understand their complete health profile and current complaints or concerns to determine the possible causes of their symptoms.
First, using HeatlhTap's Health Operating System (HOPES™)  Dr. A.I.♥ analyzes health data from a user's personal health record, including age, gender, prior medical conditions and medications. Next, based on the user's symptoms, Dr. A.I.♥ uses machine learning algorithms to apply doctor-sourced clinical expertise and guide the patient to the right level of care. Dr. AI.♥ can immediately route a patient towards reading applicable content with relevant insights, to booking an appointment for a virtual consult or an office visit with the right specialties, or even point to more urgent care, all based on the patient's symptoms and characteristics.
These tailored potential pathways can range from suggesting the patient reads relevant doctor insights and content, to connecting the patient with a doctor for a live virtual consult, or from scheduling an in-person office visit with the right specialist, all the way to directing the patient to more urgent care, based on the patient's symptoms and characteristics. Using an intuitive, conversational user interface, Doctor A.I. asks intelligible dynamically-generated questions, making it easy to understand by people of all ages and demographics.
The product has undergone more than six years of in-depth medical training using the collective clinical knowledge of more than 104,000 licensed doctors across 141 specialties.

"Over the past 6 years, we've collected data from tens of thousands of the leading U.S. doctors who've collectively triaged millions of patients throughout their careers," said Geoff Rutledge MD, PhD, HealthTap's Chief Medical Officer and a Fellow of the American College of Medical Informatics in a statement. "We've used this data as a training set to prepare Dr. A.I.♥ for triaging patients at scale. With an average of twenty years of experience per doctor in the HealthTap Medical Expert Network, that equates to hundreds of thousands of years of medical school training and more than a million years of collective medical practice experience! Applying Bayesian thinking and advanced techniques of Machine Learning and Artificial Intelligence to the rich data we've collected from billions of transactions between tens of thousands of doctors and hundreds of millions of patients on HealthTap, we've built an expert system that can triage people to the care they need when they need it most."