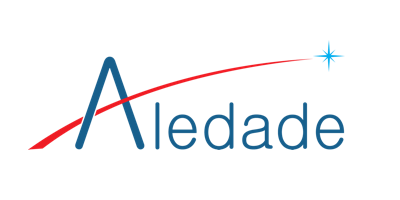 Aledade, Inc., a provider of in value-based care has raised $20 million in funding that will accelerate Aledade's efforts to grow its provider network as well as expand partnerships with commercial and Medicare Advantage health led by Biomatics Capital. The round also included participation from new investors including GV (formerly Google Ventures) and the Maryland Venture Fund, and existing investors Venrock and ARCH Venture Partners.
Aledade ACO network now includes more than 200 independent, physician-led practices across 15 states that together represent more than 240,000 covered lives and $2 billion in health care spending. In addition to its work with the Medicare Shared Saving Program (MSSP), Aledade has expanded its payment contracts with commercial payers (such as Blue Cross Blue Shield of Kansas and Highmark Blue Cross Blue Shield) and public payers (such as the West Virginia Public Employees Insurance Agency).
Founded in 2014, Aledade offers a new model of primary care by partnering with physicians to build and lead Accountable Care Organizations (ACOs) – networks of physicians who band together to deliver coordinated care to patients. Aledade ACOs allow doctors to stay independent, practice medicine like they've always wanted to, and thrive by keeping people healthy. The Aledade model operates under a value-based payment structure that rewards positive health outcomes for patients, instead of the volume of health care services delivered.
"Aledade is about providers taking the lead on delivering better care at lower cost, and this funding round is an emphatic statement that we are more than just Medicare Shared Savings Program ACOs. In the last six months alone, we have gone from zero to 100,000 commercially insured patients in our network," said Dr. Farzad Mostashari, CEO and co-founder of Aledade. "With this new funding, we will push ahead to bring the Aledade model of care to all patient and payer populations across the health care system, including Medicare Advantage."
"Aledade's platform empowers providers to succeed in the new value-based health care market," said Krishna Yeshwant, General Partner at GV. "The company's physician-led model will become even more valuable as commercial payers continue to implement new payment models, and we're impressed with Aledade's continued growth under the leadership of Dr. Farzad Mostashari."
With the latest round of funding, Aledade has raised a total $55 million in funding.