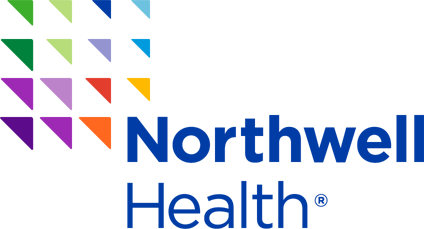 Northwell Health has a new partnership with Avizia, an end-to-end telehealth provider to develop a robust, direct-to-consumer telehealth platform to enable seamless care in its 21 hospitals and more than 550 outpatient practices throughout New York. In addition to becoming a strategic channel partner, Northwell Ventures, the health system's corporate venture arm has made a direct-equity investment in Avizia The investment and partnership also marks the close of Avizia's funding round, bringing the total number of invested Series A capital to $18 million.

Strategic Partnership Details
As part of the partnership, Northwell aims to utilize Avizia to align the telehealth infrastructure for its 21 hospitals and more than 550 outpatient practices throughout the New York metropolitan area. This alignment will include physician offices, imaging centers, laboratories, same-day surgical centers, skilled nursing facilities, home care, emergency medical and air ambulance services, and marks a critical step for the organization in ensuring it is seamlessly able to meet the medical needs of the community.
Among the telehealth apps already in place at Northwell is a robust electronic intensive care unit (eICU) program, including subspecialty neuro-critical care coverage that augments its critical care teams in seven hospitals and eight ICUs. The health system also manages a telestroke program that allows its team of board-certified stroke neurologists to rapidly evaluate and assist its emergency medicine teams in treating stroke patients upon arrival.
As a part of its work with Avizia in 2017 Northwell will look to extend both of those capabilities across all of its existing facilities. In addition, Northwell provides telemonitoring services for home-care patients, using a tablet-based system that pairs with Bluetooth devices to deliver real-time, vital sign and symptom data to clinicians.
Northwell is also leveraging Avizia ONE, Avizia OnePass and myCare by Avizia to provide a full-service technology solution that will enable providers across their growing network to virtually consult with each other. The enterprise solution will also allow patients served by Northwell clinics and hospitals to receive more convenient virtual care when and where they need it.
"Northwell is increasing the use of telemedicine as part of its ongoing commitment to enhancing the patient experience. This partnership with Avizia will certainly improve Northwell's ability to communicate care plans across the care continuum, as well as appropriately manage care in more cost-effective settings for patients," said Thomas Thornton, senior vice president and executive director of Northwell Ventures in a statement. "Northwell selected Avizia because of its end-to-end telemedicine capabilities and expertise. The company offers wide-use case applicability, along with an open-technology architecture to integrate more seamlessly into the ever-growing Northwell."