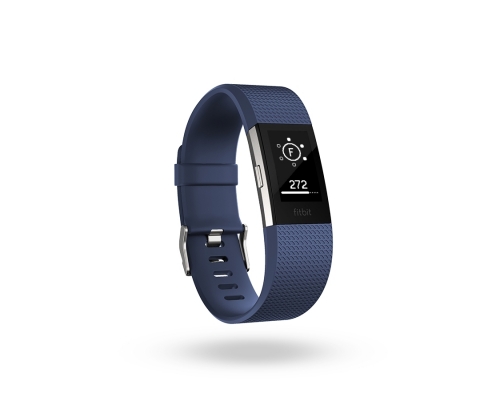 Nearly half (46%) of Americans who use digital health tools say the data collected by these tools is not incorporated into their healthcare, according to HealthMine's recent research, conducted with 2,500 consumers enrolled in health plans in 2016. In fact, three quarters (75%) of consumers who use mobile/internet-connected health apps are willing to share the data they collect with their doctor/healthcare provider, but only 32% say this happens automatically.
The survey reveals that despite the growing adoption of activity trackers, smart watches and other internet-connected health technologies, plan members are missing real-time personal health insight necessary to maintain or improve their health.
Other key findings from the HealthMine survey reveal that a lack of Health Intelligence is preventing members from improving their health:
Consumers with Chronic Conditions Missing Actionable Data and Tools
– Thirty-nine percent of consumers with heart disease report difficulty managing their illness/risk and 46% of those individuals say that knowing the right actions to take is the most difficult aspect of managing their condition.
– Three quarters (74%) of those who do use an activity tracker report the device is helping them cope with their heart condition. But just 16% of people with known heart conditions are using an activity tracker at all to manage their disease/risk.
Few Using Electronic Medical Records to Help Make Medical Decisions
– 60% of consumers who use digital health tools say they have an electronic health record. But most are accessing their health record to simply "stay informed." Only 22% of digital health users are accessing EHRs to help make medical decisions.
Wellness Programs Not Leveraging Data to Better Manage Disease
– Nearly half of consumers (44%) enrolled in wellness programs report having a diagnosed chronic condition. However, just 14% of respondents say that their wellness program helps them better manage their disease.
– Only 29% of respondents report that their wellness program offers a disease management program. And just 6% say they have connected a disease management application/tool to their wellness program.
Many Still Haven't Heard of Telemedicine, or Don't Know When to Use It
– 93% of consumers who used telemedicine say it lowers their healthcare costs. But 39% of consumers who use mobile/internet-connected health applications still have not heard of telemedicine.
– More than a quarter of consumers (28%) simply don't know when it is appropriate to use telemedicine versus traditional medicine.
Many Don't Know How to Make Health Changes, Despite Higher Healthcare Costs
– Nearly half (45%) of consumers say they haven't changed the way they manage their health. This is despite the fact that 9 out of 10 consumers believe their health could be better, and 40% say their healthcare costs are rising. 
– 17% are skipping medication doses and 35% are going to the doctor less often, highlighting that more guidance may be needed to make meaningful choices.
"American consumers collect massive amounts of data about their health, yet there's a huge gap between information and meaningful insights to guide individuals to the right actions to improve personal health. That gap contributes to America spending twice as much on healthcare as other developed nations. Health Intelligence is the technology solution that will enable us to close the gap," said Bryce Williams, CEO and President of HealthMine. "Health information has not yet fundamentally changed how health plan sponsors manage populations because it is not yet producing insight. If 2016 was the year of health data, 2017 must be the year of Health Intelligence," Williams concluded.