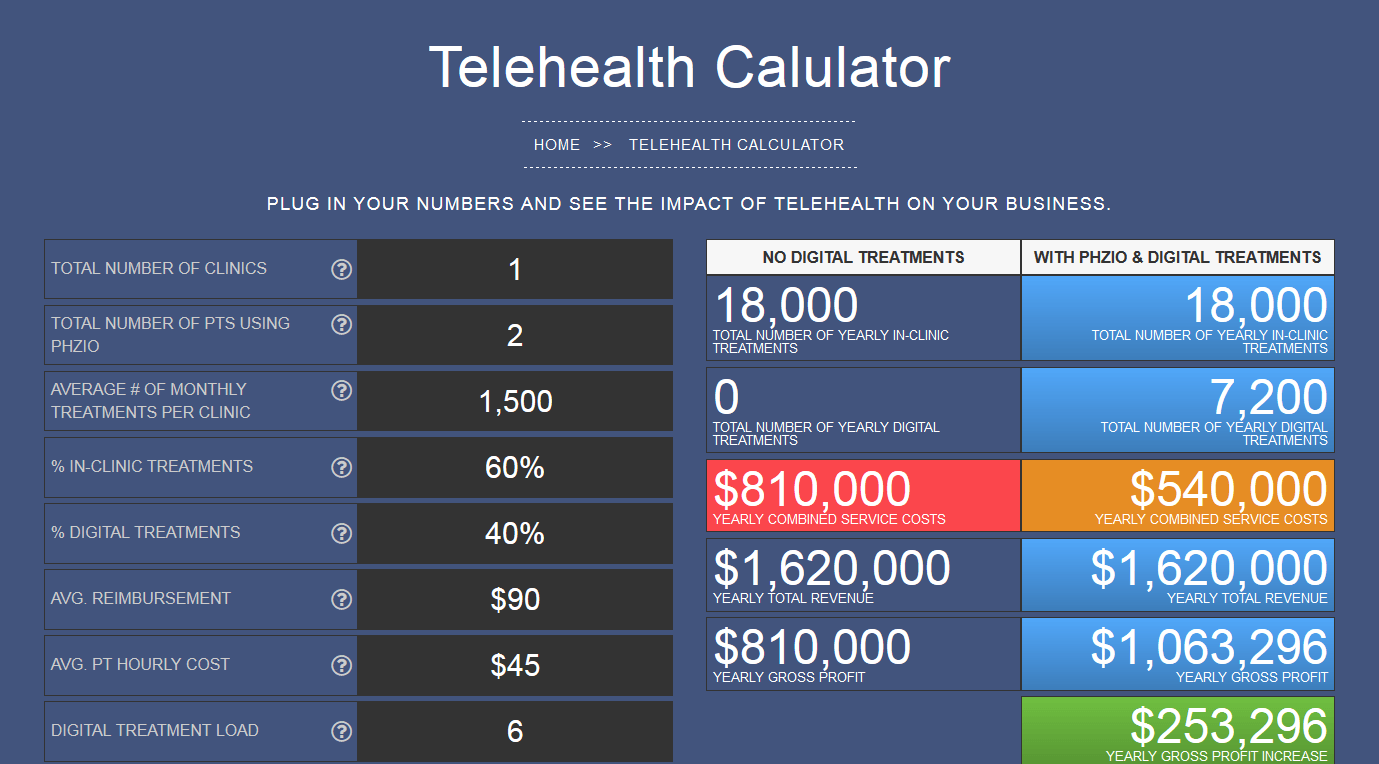 eWellness Healthcare Corporation, a telehealth-focused company offering reimbursable insurance for physical therapy (PT) treatments has launched a telehealth profitability calculator for prospective PT clinics. The calculator is designed to illustrate the additional profits prospective PT clinics they can make by utilizing the PHZIO platform.
Telehealth is an emerging field within the physical therapy industry as most traditional physical therapy practices operate on a one-to-one basis with patients. In traditional settings, one physical therapist treats one patient during a session enabling a Clinical PT to treat 8-12 patients per day.
PHZIO's telehealth model focuses on the delivery of Digital Treatments in conjunction with traditional in-clinic treatments. Digital Treatments are a combination of therapeutic videos that patients follow while being remotely monitored by a Physical Therapist in real-time. By enabling PT's to monitor more than one patient concurrently, it dramatically scales the capacity of an individual PT within a PT practice. In the graphical examples shown, the capacity of the PT increases from 12 patients per day to 21 patients per day. This represents an increase of revenue generating capacity of approximately 80% per PT.
PT Clinic Owners can use the telehealth calculator to enter custom operating values to quickly see the impact PHZIO will have on their operating gross profits. The calculator hopes to highlight new options for operational control a Clinic Owner will have by embracing Digital Treatments as a percentage of total treatments.