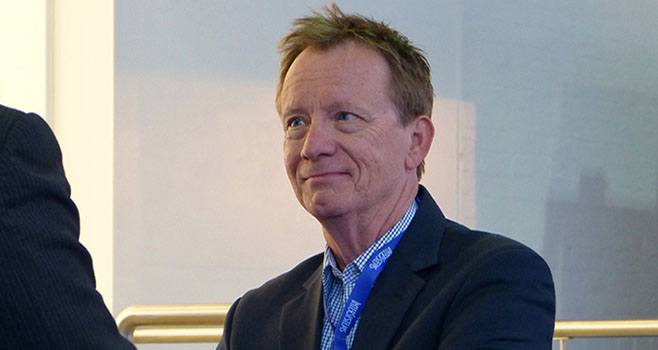 Stephen Lieber, CAE, president and chief executive officer (CEO) of HIMSS, announced his intention to retire as of the end of 2017. Lieber was appointed CEO of HIMSS in April 2000 where he lead the organization through period of tremendous change in healthcare and technology. During this period, HIMSS has emerged as the leading thought leader, resource and advisor for the transformation of healthcare through the best use of IT.
"HIMSS has seen tremendous growth in size, reach and influence during Steve's leadership," said Dr. Sebastian Krolop, HIMSS Board of Directors Chair and VP & Partner, Philips Healthcare Transformation Services EMEA, Berlin, Germany. "Steve has provided the right balance of strategic and operational leadership necessary for HIMSS to transform from a small, US-only based professional society to a large, globally focused diversified organization. I would therefore like to take this opportunity to express my deepest gratitude to Steve for his passion, constant dedication and outstanding efforts."
Lieber has been a Certified Association Executive (CAE) since 1994, is a member of the American Society of Association Executives and Association Forum of Chicagoland (Past Chairman) and has been awarded honorary life memberships at the American Hospital Association and the American Society of Healthcare Risk Management. Additionally, He was one of the founders of the Certification Commission for HIT and the Health Information Technology Standards Panel, two U.S. federally funded initiatives at the foundation of the U.S. interoperability effort.
HIMSS has initiated a global search for a successor, retaining Egon Zehnder to lead the search process. The process is expected to be completed by summer with the new president and CEO serving alongside Lieber over the final months of 2017 to ensure a smooth transition.
"The past 17 years at HIMSS have been the most exciting and rewarding time of my professional life," Lieber said. "I feel that our work at HIMSS has resulted in considerable improvements to the quality of care delivered to patients, to the safety of the treatments they receive and to the value of care provided. I hope that, in some way, I can continue this work of making care better and safer through information technology."