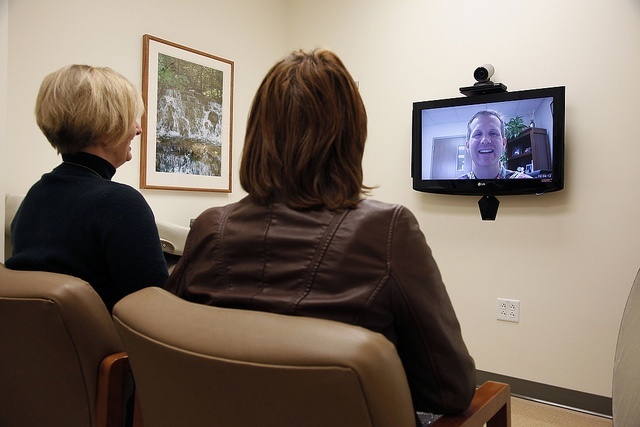 Enactment of the 21st Century Cures Act is largely being praised for its reforms aimed at the drug approval process and increased funding for scientific research. But a little-discussed provision buried amidst the nearly 1,000 pages of legislative language could have a major impact in increasing Medicare beneficiary access to telehealth options, according to the URAC .
URAC, a nonprofit organization developing evidence-based measures and standards states that while new research and reforms may pay off over the long-term, determining Medicare's telehealth utilization potential right now – and possibly expanding its use as a result – might be the new law's biggest impact in the smallest amount of time.
"The 21st Century Cures Act is lauded for efforts to streamline the approval of new drugs, new research, and new medical processes, but the potential impact on telehealth cannot be understated," said Aaron Turner-Phifer, URAC's director of government relations and policy. "It's clear Congress wants the federal government to address the role of telehealth in the future of Medicare. In a direct and bipartisan way, Congress expressed its belief that telehealth can increase patients' access to quality care and wants to study expanding its use."
Passed in the House of Representatives by a vote of 392-26, and by 94-5 in the Senate, the 21st Century Cures Act was signed into law by President Barack Obama on December 13. It puts the Centers for Medicare and Medicaid Services (CMS) on notice that Congress wants to see telehealth services expanded in appropriate settings. A "Sense of Congress" attached to the legislation states lawmakers' belief that "eligible originating sites should be expanded." Any such expansion of Medicare services should recognize telehealth's quality and "meet or exceed" current standards and care in face-to-face interactions.
Specifically, section 4012 of the Act mandates two assessments of Medicare's relationship with telehealth. CMS has just a year to provide Congress with answers about how Medicare beneficiaries might enjoy increased telehealth options, where telehealth could specifically improve care, how the CMS Innovation Center is assessing these options, and what might possibly impede Medicare's expanded recognition of telehealth.
Not long after CMS reports to Congress – by March 15, 2018 – the Medical Payment Advisory Commission (MedPAC) is to let Congress know what telehealth services are eligible for fee-for-service reimbursement through Medicare and private insurers. Where Medicare lags behind private insurers, MedPAC is asked to provide advice on how parity can be achieved.
"There's a lot to be gained from the 21st Century Cure Act's marching orders," said Turner-Phifer. "Finding out telehealth's full potential is certainly worthy of congressional investigation."
Even though these reports may seem like modest requests, Congress expressly indicated a desire to review the applicability and viability of telehealth services for Medicare beneficiaries. Reports that show the prospect of increased access and savings can result in future action to open up Medicare to more telehealth services. With the popularity of telehealth – 61 percent of those recently surveyed said they're interested in the option – it's also an example of lawmakers addressing the will of the people.