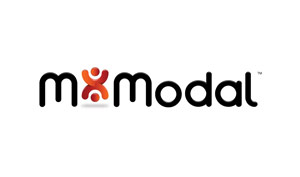 M*Modal, a provider of clinical documentation and Speech Understanding™ solutions has integrated M*Modal Fluency for Coding™ and Natural Language Understanding (NLU) Coding with the coding workflow of Epic EHR systems. This new integration brings the power of M*Modal Fluency for Coding to the EHR coding workflow and enables seamless connects between systems and processes that support clinical coders.
Epic Integration Details
With this integrated solution, M*Modal redefines the coding workflow as a streamlined, single process to improve overall system effectiveness and coder efficiency by minimizing toggling between the EHR and M*Modal CAC solution. With the relative ease and speed of deployment of this solution, M*Modal supports health systems looking to reduce installation and ongoing maintenance efforts and costs.
Built on a proprietary NLU technology platform, the integrated M*Modal CAC solution advances M*Modal's work with Epic which is focused on combining NLU technology with workflows to help healthcare organizations meet the goal of improving documentation and coding processes. M*Modal NLU technology can also be leveraged to support the Epic Computer-Assisted Physician Documentation (CAPD) module and the NoteReader back-end workflow.
"Our goal for this NLU solution is to eliminate competing workflows between EHR systems and NLU solutions with regard to routing, work queues, report generation, etc.," said Detlef Koll, CTO of M*Modal. "This solution complements the EHR coding workflow to significantly increase productivity and improve coding accuracy, while avoiding workflow duplication."
M*Modal Fluency for Coding's bidirectional integration seamlessly exchanges encoded data to unify coding workflows. Other CAC solutions can require a separate workflow system and duplicate the patient chart in the third-party coding solution. M*Modal NLU is an add-on to existing systems to realize the benefits of NLU with the lowest possible total cost of ownership.