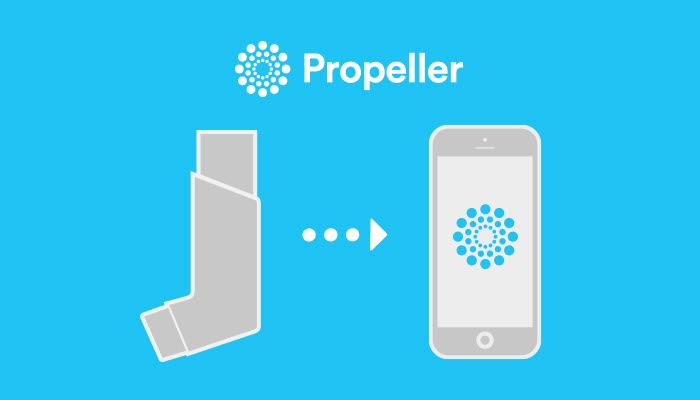 Propeller Health, a digital solution for respiratory medicine has teamed up with Medical International Research (MIR), a global leader in spirometry, oximetry and telemedicine to integrate several of MIR's mobile and clinical spirometers into the Propeller system. 
Lung function measurements provide a physiological perspective on diseases such as asthma and chronic obstructive pulmonary disease (COPD). With regular assessment, spirometry can help patients and physicians determine whether the disease is progressing, and how patients are responding to treatment. With the addition of MIR spirometers to its platform, Propeller is the only commercially marketed respiratory digital health solution to include FDA cleared inhaler sensors, digital interfaces and truly mobile spirometers. 
Healthcare organizations and pharmaceutical partners using Propeller can incorporate MIR's spirometers into their clinical and commercial programs, thereby adding another important signal in the digital management of patients with asthma and COPD. Data from these devices will be automatically routed to the Propeller platform where patients and physicians can evaluate their status.
"I am excited about this partnership with Propeller as it offers our customers a new option in the digital management of respiratory diseases making available a comprehensive range of sensors. It happens at the right time now that MIR has launched a new generation of truly  "Smart" spirometers, which provide the same accuracy of a clinical setting and connect wirelessly to the Propeller System," commented John Cello, National Sales and Business Development Manager– MIR USA Inc.
The Propeller Health platform has been used by patients with asthma or COPD in over 45 commercial programs across the US, including major healthcare systems, payers, employers and other commercial partners. Propeller creates a custom view of each patient, allowing them and their physicians to better understand the impact and management of their disease in daily life.The company recently received FDA 510(k) clearance to market its digital sensor for use with GSK's Ellipta® patented, dry powder inhaler.