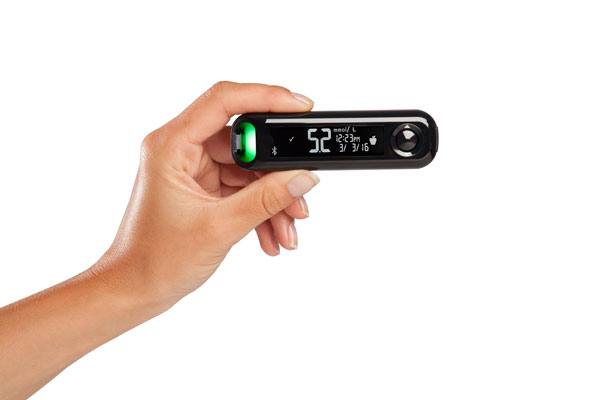 Ascensia Diabetes Care has received FDA clearance for the app-enabled CONTOUR® NEXT ONE Blood Glucose Monitoring System (BGMS). The blood glucose smart meter links to a mobile device via Bluetooth collects, stores and analyzes patient blood glucose measurements delivered to it by the meter. The blood glucose measurements can be used to identify patterns and trends that may help patients understand how certain aspects of their daily activities affect their blood glucose.
The system also features include a smartLIGHT on the meter which provides instant feedback on blood glucose results, reminders and alerts to help support better management of diabetes, and a simple but thorough electronic logbook where an individual can record events such as meals, activities and medication. Users can set-up an optional secure online, cloud-based account for the management and storage of their data, and have the ability to email PDF summary reports to their caregiver or healthcare professional for discussion.

"This is an innovative new option for people living with diabetes. The system combines the remarkable accuracy of the CONTOUR NEXT ONE meter with the easy-to-use features of the CONTOUR DIABETES app and is designed to provide insights that may help people manage their diabetes in a better way. We believe the future of healthcare lies in connecting points of care. The first step in that journey for diabetes is to provide a connected system which can add value for people living with diabetes," said Robert Schumm, Head of Ascensia Diabetes Care.

Today, fewer than two percent of people living with diabetes use a connected meter. CONTOUR® NEXT ONE is designed to be simple-to-use, and can meet the needs of a broad group of users. The FDA clearance paves the way to providing this option for all those who may benefit from it," added Schumm.
Ascensia Diabetes Care expects to make the CONTOUR® NEXT ONE system available in the U.S. in early 2017. The CONTOUR™ DIABETES app will be available for download from the Apple App Store (iOS) and Google Play (Android).