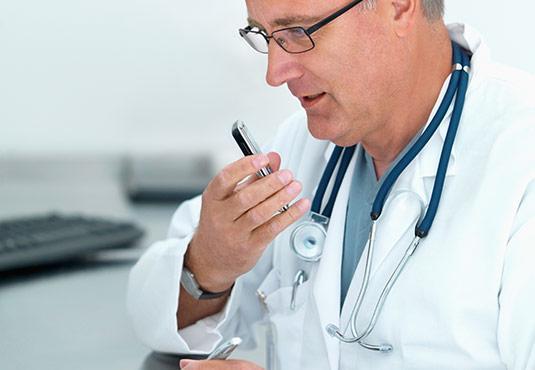 Nuance Communications has been named the leading vendor for End-to-End Healthcare Coding, Clinical Documentation Improvement (CDI), Transcription and Speech Recognition Technology vendor, according to a recent Black Book survey from 313 hospital and 2,005 physician practices. Conducted between April and October 2016, 3,107 revenue cycle and coding management professionals submitted user satisfaction responses. 
The findings reveal that seventy-nine percent of hospitals surveyed and 94% of physician practices report cutting transcription costs in half or more while improving the transparency of dictation and transcription processes within one year of implementing end-to-end coding, CDI and transcription software tools. Eighty-seven percent of providers realized operational efficiencies without impacting clinician workflows.
Eighty-one percent of hospital chief financial officers participating in the Black Book survey reported that comprehensive coding, CDI and transcription programs delivered among the most rapid return on all technology investments in 2016.
Black Book forecasts the medical transcription, clinical documentation and coding and speech recognition IT spending market to grow at a CAGR of 12.9% during the period 2016-2020. "Compared to other provider initiatives to execute organizational improvements  in case mix index, physician engagement and reimbursement, end-to-end technology resulted in the most appropriate reimbursement increases at the fastest measured rates," said Doug Brown, Managing Partner of Black Book in a statement.