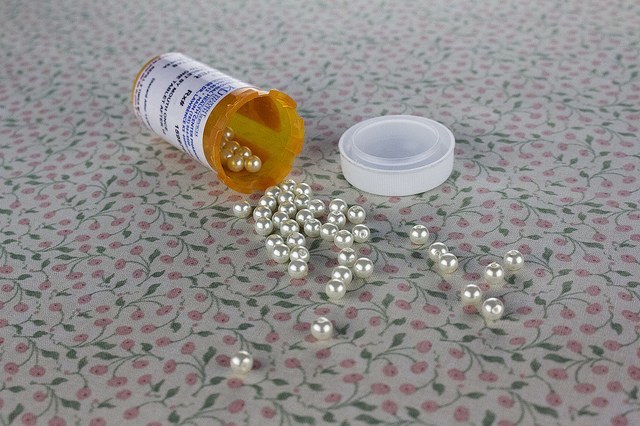 If community hospitals are a general barometer of health in the surrounding area, the emergency room is the canary in the coal mine. Viral outbreaks, increases in violence, loss of health insurance from local layoffs—all are social ills that make their presence known first in the ER.
Based on recent ER studies, the U.S. is on the cusp of a full-blown mental health crisis.
According to a recent survey of more than 1,700 emergency physicians by the American College of Emergency Physicians (ACEP), three-quarters of ER docs evaluate at least one individual per shift who requires hospitalization for mental illness. Slightly more than 20 percent say patients wait from 2 to 5 days for an inpatient bed. Only 16.9 percent of ERs have a psychiatrist to call in emergencies, and 11.9 percent have no one at all to call when mental illnesses erupt in the ER.
"More than half (52 percent) of emergency physicians say the mental health system in their communities has gotten worse in just the last year," said Rebecca Parker, MD, FACEP, president of the ACEP. "The emergency department has become the dumping ground for these vulnerable patients who have been abandoned by every other part of the health care system."
The most recent survey results dovetail with a separate study presented at ACEP16 that looked at ER use between 2002 and 2011. From that review, we know that psychiatric visits to emergency rooms jumped 55 percent—from 4.4 million to 6.8 million—during the period evaluated.
The experiences of emergency physicians confirm that America is in the midst of a mental health crisis that requires time and attention. While rebuilding mental health care, we also need to use that process to learn. The state of mental health care can be both a measure of overall healthcare system progress and a cautionary tale about the unintended consequences of using information technology.
Healthcare is functioning when the mentally ill get treatment.
Yes, healthcare is in the midst of a revolution encompassing digitization of data, new payment models, the use of wearable devices and a host of other changes. It often feels like the entire healthcare enterprise is subject to some kind of change.
And yet none of the current overhauls will keep the mentally ill from showing up in emergency rooms. The House has passed legislation intended to help improve the mental health care system and, in part, alleviate some of the stress on emergency services. Hopefully the Senate will do likewise.
What would system changes that benefit the mentally ill look like, beyond a drop in ER visits? Probably something like a patient-centered medical home.
The mentally ill would have a psychiatric professional who would be contacted in the event of an episode at the ER. A network of care givers, friends and family could provide some confidence that proper care would follow the ER visit. An integrated healthcare IT system would give ER docs the data they need when a man with bipolar disorder wanders in, and it would let the man's physician know he perhaps forgot to take his meds and had an episode.
Current fractures in the mental health care system mean those who enter the ER with a mental illness are often admitted for lack of local mental health services and support.
When the mentally ill get the care they need, we will know that the intersecting but uncoordinated goals of parity, interoperability, coverage and coordination have finally been met.
Digitized mental health care is better mental health care.
It's not just that EHRs and other forms of healthcare IT give ER docs more information at the point of care about mentally ill patients. Digital systems that incorporate complete patient records also back up behavioral health clinicians and empower them to provide better care.
A six-year study of mental health specifically by researchers at the University of Southern California's Keck School of Medicine showed that electronic charting yielded noticeably better clinical documentation. The complete documentation of visits and procedure codes rose from 60 to 100 percent. The timely completion of records improved quality of care and proved an asset in clinical training.
More than just clinicals improve with healthcare IT. Billing and reporting, both essential for financial viability, are more straightforward tasks with electronic support.
"The way things are going, it's almost going to be impossible to not have an EHR," Jennifer D'Angelo, chair of the new HIMSS Long Term Care and Behavioral Health Task Force and vice president of information services for Christian Health Care Center in New Jersey, told Behavioral Healthcare. "From an interoperability standpoint, and from a reimbursement standpoint, it's being required. All levels of care will need to have an EHR for care coordination among all providers."
Caveat: System security and personal privacy are more crucial with mental health data.
If your patient records are compromised or inappropriately shared, your primary concern is not that people will know you had an appendectomy in 2006 and a mole removed in 2011. You're most worried about all the other information that will make it easy for the thief will misuse your information or even assume your identity.
And then there's the experience of Canadian Lois Kamenitz, whose patient record showed that she attempted suicide in 2006. When Kamenitz tried to enter the United States in 2010, U.S. Customs and Border Patrol pulled her aside and would not let her enter the country until she filled out lots of paperwork, paid an American doctor $250 to process it and signed a document saying her medical records would become the "permanent property of the United States."
Her personal privacy violated in a most unexpected scenario, Kamenitz found out the hard way that personal health information could be used against her after Toronto police shared a database with the Department of Homeland Security. Her experience is not an anomaly. It's not just that a person's health information could be improperly exploited if accessed by non-clinical reviewers. Non-behavioral health clinicians can also mistakenly complicate or skew physical evaluations, procedure orders and prescriptions. 
So, is the paradox of EHRs and behavioral health patient integrity—improve patient care, increase patient vulnerability—a challenge that requires special attention? Yes, it does. Of course healthcare's standard is that ALL patient records must be secure, but the sensitive nature of mental illness can often necessitate special diligence beyond what works to secure patient data in acute care. Public perceptions of mental illness frequently include fears of violence or unexpected behavior; at the same time, mentally ill patients fear that public exposure may threaten their employment and community relationships.
Clearly, there are policy issues that have yet to be worked out. Canada changed a policy that will hopefully make what happened to Lois Kamenitz rare or maybe impossible. Let's hope that the trial-and-error process of policy development works itself out quickly with as few casualties as possible.
While there is much work to be done in simply improving mental health care and the lives of those who suffer, we must put IT and data security measures in place to ensure that citizens are not punished once by their mental illness and then again by a society that fears them.
Opinions expressed by HIT Consultant Contributors are their own.