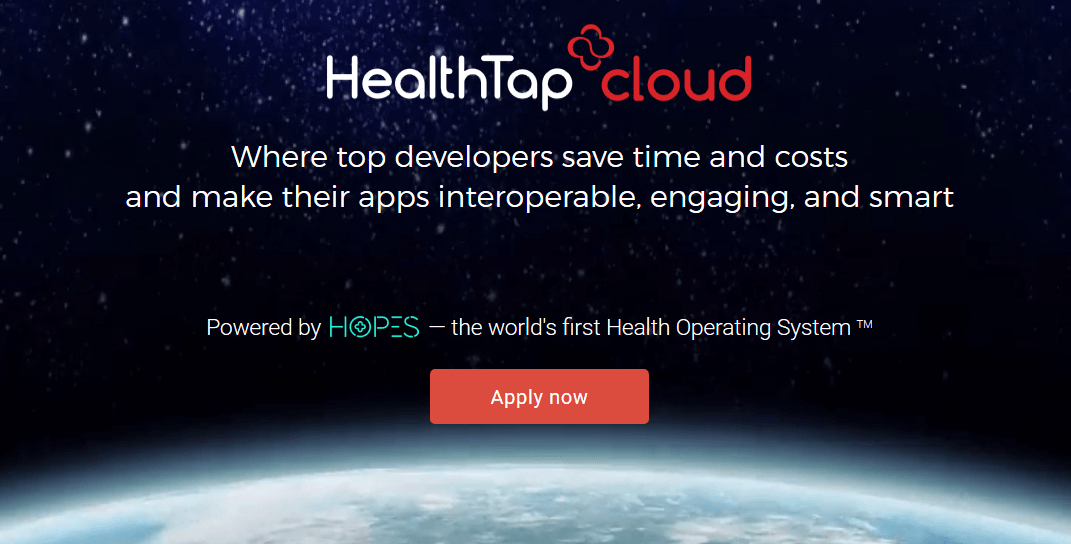 HealthTap, a Global Health Practice providing 24/7 immediate access to doctors and their knowledge via video, text, and voice has unveiled HealthTap Cloud™, a innovative development platform that enables health developers to build health apps more efficiently and cost effectively. HealthTap Cloud offers the best developers, large or small, a full suite of microservices through APIs and SDKs, any combination of which can be used to build/enhance features or power entire apps.
HealthTap Cloud  is available to developers through an application process that enables them to access key modules of the developer platform and further supports HealthTap's mission of bringing affordable, high quality healthcare to billions of people everyday.
Key features and benefits of HealthTap Cloud for developers include:
– Cross-Platform Telemedicine: Embed secure, ultra high-definition video/voice/text chat in your own apps, with multiple concurrent participants, including doctors, patients, translators, caregivers and more, on any platform (iOS/Android/Web).
– Big Data: Health Data Exchange: Instantly integrate and connect to user health data across a full spectrum of electronic medical records (EMRs), apps, devices, and the Internet of Things (IoT)
– Big Data: Population Health Insights: Easily perform better predictive modeling, machine learning/AI, collaborative filtering, and personalization
– Trusted Content: Integrate contextually relevant personalized content from the world's largest library of doctor answers, tips, news, articles, medication reviews, and more
– Clinical CRM: Efficiently and effectively engage individuals and patient populations for improved adherence and health outcomes
– Interoperability: Out-of-the box compatibility with multiple sources of patient health data and a single API for a full suite of health services
– Security: HIPAA-compliant and SOC2 Type II Certified; quickly and easily store and retrieve your users' data while adhering to the world's highest standards of security and privacy
– Access to Doctor Knowledge: Tap into the world's largest repository of personalized, doctor-created insights to provide your users trustworthy, relevant information on all health topics; leverage the world's most extensive natural language health/medical ontology created and curated by thousands of doctors
– Save Time & Money: Tap into the world's largest repository of personalized, doctor-created insights to provide your users trustworthy, relevant information on all health topics
"The barrier to entry for building smart health applications is dramatically lowered by HealthTap Cloud," said Greg Badros, PhD, former engineering leader at Google and Facebook and an early investor in HealthTap. "HealthTap Cloud promises developers instant interoperability, turnkey secure and private infrastructure, and easy access to doctor knowledge and population data that may save developers precious time and money as they design and deliver the next generation of health apps to market."
Partnerships
To date, participating developers come from a diverse range of institutions, including Fortune 500 employers, multinational payors, hospitals/health systems, government agencies, device/sensor manufacturers, and health app startups. Google, IBM, Flex, and iHealth are just a few of the companies collaborating with HealthTap on building with the HealthTap Cloud™. Additionally, Blockchain S.A. is working with the HealthTap Cloud team to create a new healthcare blockchain — foundational infrastructure for managing federated, trusted access to medical records securely between all parties in the private network, including hospitals, doctor practices, insurance companies, and app developers.
HealthTap is now accepting applications for the HealthTap Cloud™. To apply, visit https://developers.healthtap.com