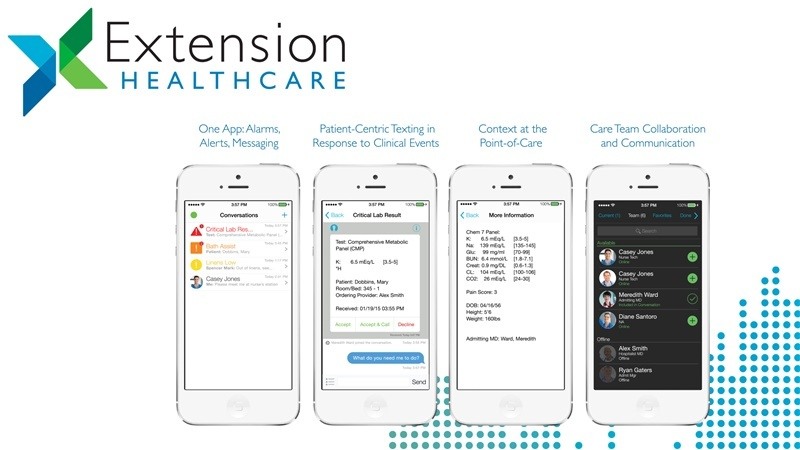 Vocera Communications has acquired Fort Wayne, IN-based Extension Healthcare for approximately $55 million in an all-cash transaction. For Vocera, the acquisition will expand the company's product portfolio, differentiate its competitive position, increase its customer base, and expand it's market reach. 
Founded in 2009, Extension Healthcare is a provider of clinical, event-driven communication and workflow collaboration software for the hospital environment. Its clinical integration software solution Engage platform allows clinicians to be away from the bedside while staying informed about their patients. As a result of faster care team response times and reduced noise, patients report higher satisfaction. 
The strengths of the two companies and their solutions will deepen interoperability of the Vocera Communication Platform with more than 120 clinical systems, including EHRs, physiologic monitors, enterprise clinical systems, and biomed devices such as ventilators.  It will also extend the scalability of the enterprise-class platform and enable stronger person-to-person and system-to-person workflows within a single system from a single vendor.  
Vocera and Extension Healthcare currently share more than 40 hospital customers across the United States, including several medical centers within the Veterans Health Administration. the integrated solution will better position Vocera to win more large system-wide deals. 
"This acquisition extends the power of Vocera's software platform for hospitals and health systems seeking one partner for all of their care team collaboration, workflow and communication needs," said Brent Lang, president and CEO of Vocera in a statement. "In addition to offering a powerful combination of technology, Vocera and Extension Healthcare share a mission to improve care delivery, efficiency and safety, while also improving the lives of patients, families and care teams around the world."