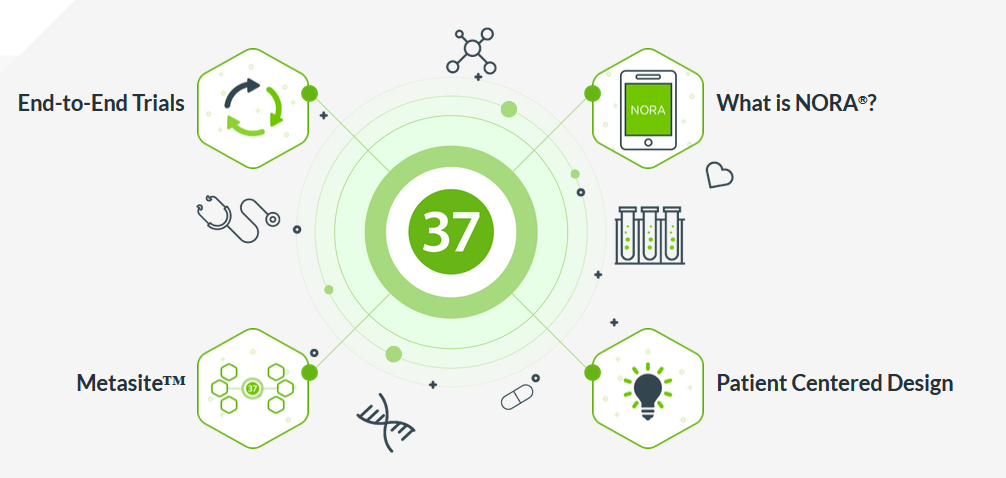 Science 37, Inc., a LosAngeles-based mobile technology and clinical trial startup that focuses on the development of networked patient-centric models for clinical research has raised $31 million in Series B funding led by Redmile Group. The Series B round also includes participation from Series A lead investors Lux Capital and dRx Capital, as well as a strategic investment from Sanofi Genzyme BioVentures. As part of the strategic investment, Sanofi's international clinical trial development teams will provide the company with technical and strategic guidance.   In 2015, Sanofi announced its support of the first clinical trial using an electronic informed consent approved by European regulatory agencies. 
Founded in 2014, Science 37 is making the future now with its patient-centered, technology-driven, virtual clinical trial model – from study start-up and patient recruitment, through execution to follow-up.   The company's proprietary technology platform, NORA (Network Oriented Research Assistant), enables patients to participate in each stage of the clinical trial from the comfort of their own home – including recruitment, informed consent, patient counseling, through to measuring clinical endpoints and potential adverse reactions. The investment will help the startup expand operations and further support development of its novel technology platform that helps accelerate clinical trial research and continue to expand into new therapeutic areas.
Transforming the Broken Clinical Trail Model
The traditional clinical trial model is built around trial sites, each of which draws from a local geographic area. Up to 70 percent of potential patients live outside of these local areas. Science 37 replaces physical sites with a single "metasite™" and brings the clinical trial directly to the patient's home. This means that the patient is allowed to retain their existing doctor while benefiting from reduced travel time and access to quality healthcare via telemedicine or doctor home visits when appropriate.
With this approach, patients with rare diseases or those eligible for precision medicine can gain access to the same trials as those close to traditional sites. This accelerates biomedical discovery and reduces clinical trial costs. The metasite™ is powered by a cloud-based mobile research platform called Network Oriented Research Assistant, (NORA™), that connects investigators and patients, safely and securely.
Today, the pharmaceutical and medical device industries spend approximately $50 billion annually on clinical trials. Up to 90 percent of these trials face cost overruns and delays. On average, clinical trials can take 6-9 years to complete and represent as much as 40 percent of total therapy development costs. Bottlenecks include identification of investigation sites, trial site start-up, and patient recruitment. Nearly 50 percent of research sites underperform on patient enrollment targets, causing trial delays or even failure. Science 37 aims to reduce the time and cost of running clinical trials by using technology to improve the patient experience and simplify patient recruitment and retention.
"We started with the simple question, 'What is best for patients?' and built our technology and new clinical trial operating model around the answers. With this latest Series B funding, we will be able to create an even greater impact and achieve our mission of unlocking patient access to clinical trials. Our investors understand how we fit into the larger digital revolution that is forcing healthcare companies to think big, learn fast, adapt successfully, and enable patients to take a more proactive role in their own health," said Noah Craft, M.D., Ph.D., co-founder and CEO of Science 37 in a statement. "Our early successes last year demonstrated an exponential acceleration of trial speed that has led to incredible demand from biotech and pharmaceutical sponsors. We all share the common goal of bringing new cures to patients faster and this investment will allow us to scale to meet the needs of our clients, while expanding into new therapeutic areas."