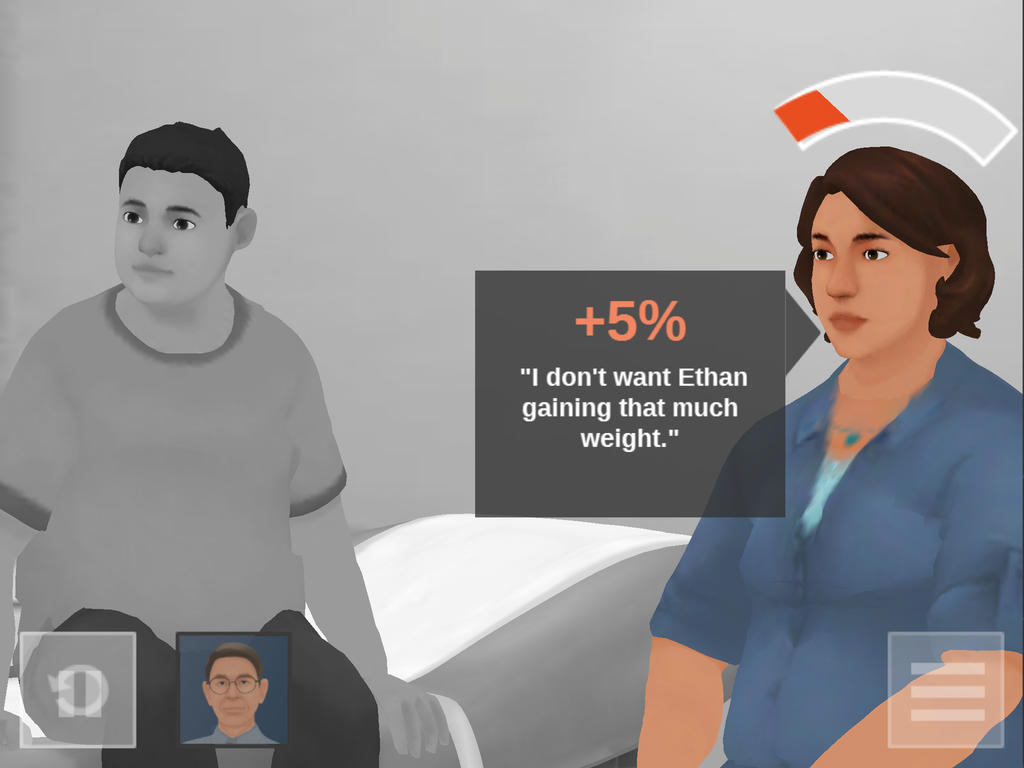 The American Academy of Pediatrics (AAP)Institute for Healthy Childhood Weight and Kognito (a client of The Drapin Group LLC) has teamed up again to launch an expanded version of its free Change Talk: Childhood Obesity app. Developed using Kognito's Conversation Platform, Change Talk: Childhood Obesity™ uses motivational interviewing techniques to evoke "change talk" to prepare pediatricians and other health care professionals to lead real-life conversations with children and their parents about healthy weight.
Several empirical studies have shown that the Kognito simulations result in statistically significant and sustainable changes in attitude, skills, and behaviors. Three of Kognito's simulations using the same learning methodology as Change Talk are listed in the National Registry of Evidence-Based Programs and Practices (NREPP), making them the only online simulation-based learning experiences to be listed in the registry.
The expanded version of Change Talk offers the learner additional opportunities to practice basic motivational interviewing skills and introduces more complex techniques. The update also includes new interactive mini-lessons on motivational interviewing techniques, as well as dashboards that give detailed feedback to users about their performance in each virtual conversation. 
"Motivational interviewing is a proven strategy to help families make positive behavior changes around healthy eating and exercise," said Sandra Hassink, MD, FAAP, past president of the American Academy of Pediatrics and Medical Director of the AAP Institute for Healthy Childhood Weight. "This expansion to the Change Talk simulation demonstrates the Academy's commitment to equipping its members and other health care professionals with the tools and skills needed to navigate sensitive health behavior related conversations with families."
Change Talk is available for download from the Apple App Store℠, Google Play™, and the Windows Store. The web version can be accessed at http://ihcw.aap.org/resources or www.kognito.com/changetalk.