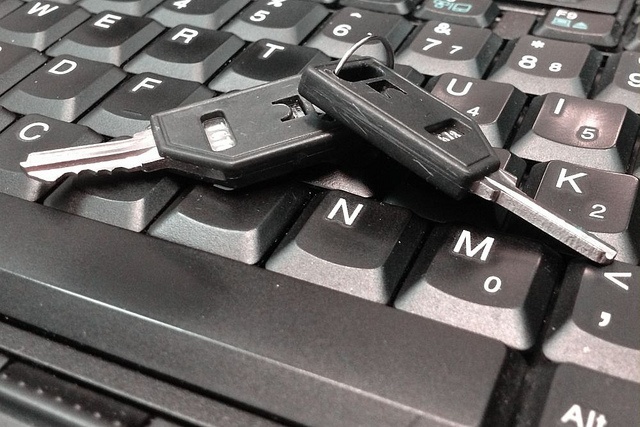 The Health Information Trust Alliance (HITRUST), an organization supporting the healthcare industry in advancing the state of information protection, has become the first healthcare information sharing organization to integrated and exchange sharing cyber threat indicators with the Department of Homeland Security's (DHS) Automated Indicator Sharing (AIS) Program.
The HITRUST Cyber Threat XChange (CTX), the health industry's Information Sharing and Analysis Organization (ISAO), is now fully integrated with AIS and supports bi-directional cyber threat indicator exchange with AIS to aid organizations in reducing their cyber risk. Given the recent rise in cyber threats targeting the healthcare industry, HITRUST believes bi-directional integration into the AIS program will ensure that relevant and timely cyber threat information (CTI) from HITRUST and government are available – ultimately bolstering the overall cyber posture of all of the nation's critical infrastructure.
DHS AIS capability enables the exchange of cyber threat indicators between the federal government and the private sector at machine speed. AIS is a part of DHS's effort to create an ecosystem where, as soon as an organization or federal agency observes an attempted compromise, the CTI will be shared in real time through AIS to more effectively protect organizations from that particular threat.
HITRUST has already been sharing CTI in near real-time through the HITRUST CTX with organizations in the healthcare sector as well as other industries. HITRUST CTX enables seamless and near real-time CTI exchange through its support for STIX, TAXII, SIEM integration and a robust API.
HITRUST CTX continues to improve in the number of unique indicators of compromise (IOCs) it shared across healthcare organizations each month – going from 186 unique IOCs during September 2015 to 5,158 during September 2016. In addition, a recent review found HITRUST's Enhanced IOC Collection Program is capturing many IOCs before any other public or commercial source, with more than 50% of the overlapping IOCs seen by HITRUST first, and many more being seen solely by HITRUST.
Results from a HITRUST Enhanced IOC Collection Program indicate that healthcare organizations can dramatically improve the timeliness, completeness, usability and volume of IOCs and other CTI contributed to the HITRUST CTX by implementing the enhanced criteria (as defined in "Health Industry Cyber Threat Information Sharing and Analysis Report"). HITRUST has been expanding its Enhanced IOC Collection program with an increased number of participating organizations.
In addition, HITRUST has recently announced the CyberAid program, which identifies effective security solutions for smaller healthcare organizations, making it possible for them to contribute CTI to the HITRUST CTX in near real-time for the first time. This development expands HITRUST's CTI collection network and the effectiveness of the HITRUST CTX in supporting healthcare and other industries in cyber risk mitigation.
HITRUST continues to refine the role of an ISAO and enhance and expand its programs around CTI sharing, cyber preparedness, response and education, with enhancements to the HITRUST CTX, Cyber Monthly Threat Briefings, CyberRX and HITRUST CyberAid. HITRUST continues to make these programs available free of charge to healthcare organizations.
"The AIS integration shows that HITRUST continues to evolve, improve, and lead by example by innovating and ensuring cyber threat information sharing is providing the most value to the broadest group of constituents while reducing overall cyber risk," said Daniel Nutkis, CEO, HITRUST. "In addition to helping CTX participants overcome technical challenges, we wanted to educate them on the value of AIS and assure them that any information shared is anonymized in order to reduce liability concerns, while affording them the liability protection provided under the Cybersecurity Information Sharing Act."