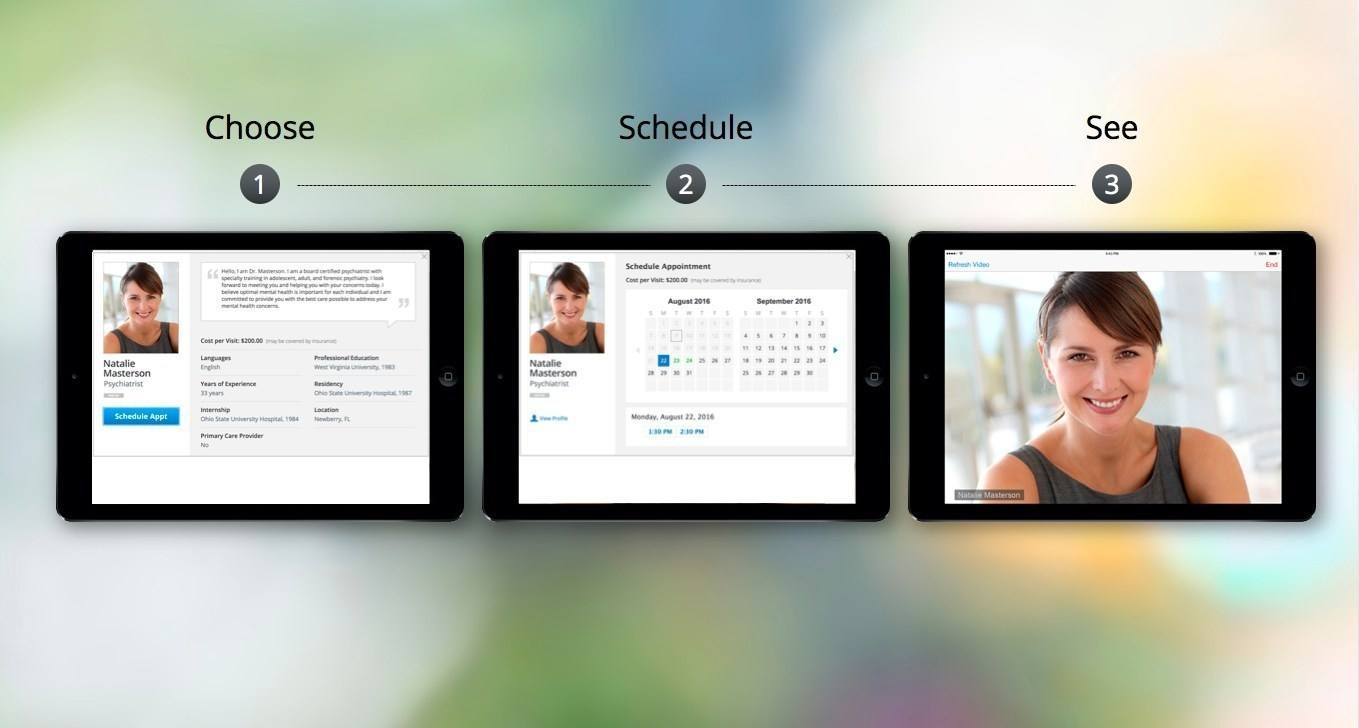 Telehealth provider American Well has added psychiatry services to its core telehealth offering through its clinical partner, The Online Care Group with plans to roll it out across all States in the U.S. by end of 2016. American Well has provided has provided behavioral health services as part of its core telehealth offering since Summer 2014. 
American Well's psychiatry program is available to adults ages 18 and above. Currently more than 400 credentialed therapists see patients across the U.S. Concerns patients present often include: depression, anxiety, relationship challenges, and other life stressors. Visits are traditionally 45 minutes but can be made longer or shorter. On average these behavioral health clinicians have 15 years of experience and are trained using evidence-based techniques. 
Immediate access to a psychiatrist with the Online Care Group on Amwell is currently available in Arizona, Colorado, Florida, Nebraska, North Dakota, and South Carolina. Additional states will be added each month with nationwide coverage expected in 2017. 
Key features of psychiatry integration with Amwell include: 
Self-scheduling: Unlike other apps and services, patients using Amwell can self-schedule appointments based on their availability.
Joint doctor appointments: The Multiway Video feature lets consumers securely invite third-party participants, such as a family member or significant other, into a live, video visit.
Real-time coordinated care: Behavioral healthcare can be coordinated alongside urgent care physicians who are also a part of the multi-specialty Online Care Group – the only collaborative online medical network nationwide.
Covered visits: Behavioral health services from Online Care Group, and offered on Amwell or select American Well partner apps, may be eligible for insurance coverage.
"Every year one in four people will deal with a mental health disorder, yet less than half of these individuals will actually receive treatment," said American Well's Vice President of Behavioral Health, Dr. Zereana Jess-Huff. "Mental healthcare is in desperate need of real solutions and telemental health can bridge that gap. With our reach and network – American Well currently serves 50 million covered Americans through Amwell and our work with major health insurers – telehealth will continue to serve as a real solution to severe access issues for mental healthcare."