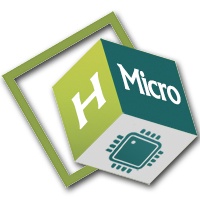 HMicro Inc., a Fremont, CA-based startup has raised $10.2 million in Series C funding to expand and commercialize its "system-on-a-chip" biosensor platform technology for medical device manufacturers. The latest round included strategic investor partners that plan to commercialize HMicro's healthcare products throughout various healthcare markets. 
Starting in 2008,  HMicro started manufacturing a new generation silicon-based wireless sensing platform and associated subsystem products for medical companies requiring highly-integrated, cost-effective modules for use in demanding medical sensing and data communication applications.
HMicro's biosensor platform includes a proprietary chip having multi-sensor interfaces and multiple radios, disposable wireless patch and mobile and fixed location receiver devices, which supports applications in healthcare and the broad Internet of Things. 
"This strategic investment by new OEM partners who will be utilizing the HMicro's chip solution technology in specific clinical applications, is a strong indication of confidence in the attributes of the system-on-a-chip as a powerful engine for wireless sensor solutions, as well as the capability of HMicro's expertise and reputation as a co-development partner," said Surendar Magar, Ph.D., founder and Chief Executive Officer of HMicro, Inc. in a statement.