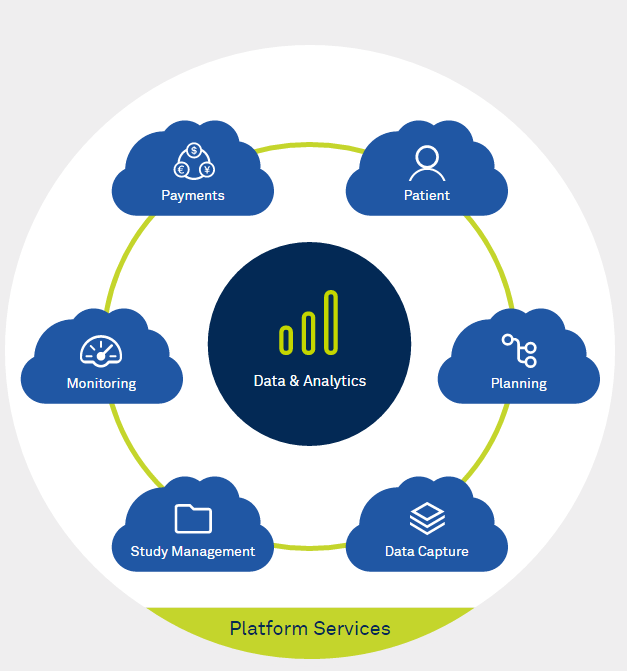 Techfields Pharma, a China-based pharmaceutical company has selected Medidata Clinical Cloud, a provider of cloud-based solutions for clinical research to power a Phase II Ischemic mobile health stroke study. Through the collaboration, Medidata and Techfields will leverage Medidata's cloud technology platform to optimize trial processes and gather new insights on treatment efficacy and patients' quality of life. 
"Cloud and mobile health technologies offer new channels for maximizing the value of clinical data, and we believe they will play an increasingly important role in our ability to bring vital new medicines to patients," said Dr. Chongxi Yu, Techfields' founder and president in a statement. "Using the Medidata platform, our research teams can more quickly access richer, more complete clinical datasets while gaining valuable insight into patient well-being and disease progression. This is a key focus of our R&D strategy, as we pursue promising drug candidates with the potential to help people live longer, healthier lives."
Mobile Health Stroke Study Details
Headquartered in Suzhou, China, Techfields is a clinical-stage pharmaceutical company focused on the development of novel medicines for inflammatory, autoimmune, cardiovascular, metabolic and aging-related diseases, as well as depression. To streamline trial operations and improve data quality in its upcoming Phase II Ischemic Stroke study, Techfields is adopting Medidata's unified, cloud-based solutions for electronic data capture (Medidata Rave®), randomization and trial supply management (Medidata Balance®) and mHealth (Medidata Patient Cloud).
Previous Partnerships
Medidata SensorLink is currently being used by Techfields to capture continuous data from the Garmin vívofit® 3 activity trackers measuring study participants' movement and mobility. Techfields is also using Medidata's Patient Cloud ePRO (electronic patient-reported outcome) app—easily accessible via a smartphone or tablet—to allow stroke patients participating in the trial to complete questionnaires on quality-of-life, disease state, and response to treatment using an Apple® iPad®. Data from the mHealth solutions is integrated into the secure, regulatory-compliant environment of the Medidata Clinical Cloud.