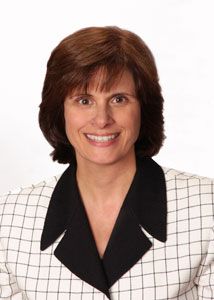 Culbert Healthcare Solutions, a healthcare management consulting firm has appointed former CVS Health executive Nancy Gagliano, MD as the company's chief medical officer (CMO). Under her leadership, Dr. Gagliano will provide her strategic and operational oversight to Culbert's consulting services related to clinical leadership, quality programs, clinical operations and clinical IT strategy.
"We are honored and excited to welcome Nancy to the team," said Brad Boyd, President of Culbert Healthcare Solutions said in a statement. "Nancy's proven track record in providing clinical leadership to several of the nation's premier healthcare institutions will be essential as Culbert continues to help its clients navigate an increasingly complex healthcare environment. Her experience in developing and delivering new models of care, collaborating with IT to improve physician efficiency, and developing quality reporting are critical areas of focus for our clients. We're confident she'll make a significant contribution to the continued success of the company."
Before joining Culbert, Dr. Gagliano most recently served as senior vice president of CVS Health and as Chief Medical Officer of MinuteClinic, CVS Caremark since 2010. In these roles, she led operations, physician management, footprint expansion, health system affiliations, as well as innovation of new services including telehealth. Under her leadership, CVS/MinuteClinic grew from 400 to over 1,100 clinics in 6 years, seeing over 5 million patients annually. 
Prior to this, she served as senior vice president of Practice Improvement at Massachusetts General Hospital (MGH)/Massachusetts General Physicians Organization (MGPO), where she was responsible for improving patient access, clinical quality and operational efficiency for MGH's 400 medical practices. In addition, as a physician leader she led efforts to enhance physician productivity, maximize use of the EHR, and to develop leadership talent.
"Today, the success of healthcare organizations depends on the ability to keep up with shifting reimbursements models, while meeting increasing regulatory, quality and safety mandates," said Gagliano in a statement. "I'm excited to join the expert team at Culbert as we help healthcare organizations across the country traverse this highly complex and dynamic environment."