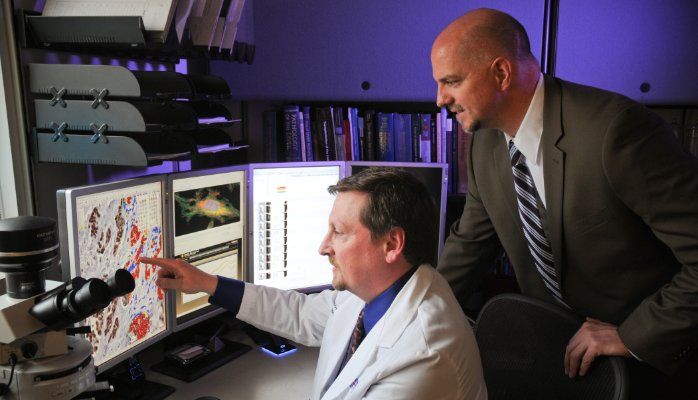 Cernostics, a Pittsburgh, PA-based cancer diagnostics startup has raised $5 million in funding led by UPMC Enterprises, UPMC's venture capital arm with participation from Novitas Capital. The company plans to utilize the funding to accelerate the introduction of new diagnostic test for people with an esophageal condition called Barrett's Esophagus that can lead to cancer. The latest round brings the company's total funding to date to $12.4M. 
Founded in 2008, Cernostics is an oncology diagnostics company whose technology enables precision medicine. Using digitally scanned images of a biopsy slide, the company's software provides measurement and analysis of more than 13,000 features for each patient sample—including multiple biomarkers, or proteins.
The company's cancer diagnostics platform, TissueCypher™ platform  is the first diagnostic test of its kind that predicts the risk of developing esophageal cancer in patients with Barrett's Esophagus. The clinical assay test combines quantitative analysis of multiple protein-based biomarkers with tissue structure information to predict risk of progression to high grade dysplasia (HGD) and esophageal adenocarcinoma (EAC) in patients with Barrett's Esophagus. The test is intended for patients with diagnoses at the early end of the Barrett's spectrum (non-dysplastic (ND), indefinite for dysplasia (IND) or low grade dysplasia (LGD).
This test could enable early intervention to prevent cancer in high-risk patients, and spare low-risk patients frequent and unnecessary endoscopies and treatments.
Previous investors in the company include Geisinger, Ben Franklin Technology Partners of Northeastern Pennsylvania, and the Pittsburgh Life Sciences Greenhouse.