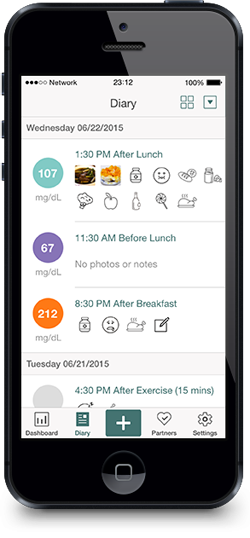 Taiwanese digital health startup Health2Sync has raised $3 million in Series A funding led by WI Harper Group; with participation from Cherubic Ventures, iSeed Ventures, and SparkLabs Global Ventures. The company plans to utilize the funding to expand product development and accelerate growth overseas in markets such as Japan, China, and Southeast Asia.
Founded in 2013, Health2Sync mobile app available on Android and Apple revolutionizes diabetes care through automated care and analytics to help patients learn what factors affect their blood sugar and make sustainable lifestyle changes. 
With the build-out of the Health2Sync Mobile App and Patient Management Platform, not only can caregivers provide higher quality of care, pharmaceuticals and insurance providers can also partner with Health2Sync to offer patients innovative products and solutions.
Key features of the platform include:  
– Blood sugar tracking
– Blood pressure tracking
– Weight tracking
–  Diary
– A1c tracking 
"Health2Sync has built a solution that has helped countless patients and families control blood sugar and co-exist with diabetes," said Ed Deng, Co-Founder and CEO of Health2Sync in a statement. "While half of the global diabetic population is in Asia, the region is underserved when it comes to daily and personalized care. By leveraging technology and catering to patient needs, we have demonstrated clinical efficacy. With the new capital, we will be able to continue our mission to provide personalized care for all diabetics." 
Health2Sync claims that after using Health2Sync for 120 days, average HbA1c of users decreased from 8.60% to 6.89%, which leads to significant reductions in risk of complications.