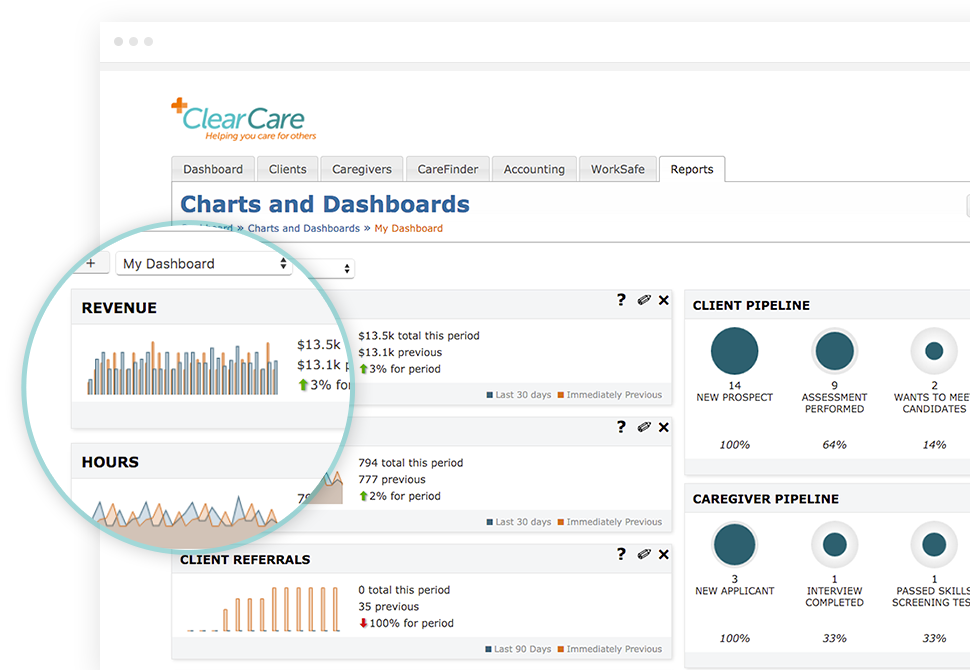 ClearCare, a San Francisco-based software platform for home care agencies has raised $60 million in growth-equity led by global investment firm Battery Ventures. The company plans to use the latest round to expand its core platform and explore new strategic partnerships. 
Founded in 2010, ClearCare's cloud-based platform helps agencies attract and retain customers, schedule and deliver care, and optimize their back offices. The company's end-to-end platform delivers these solutions through innovative tools that include point-of-care tracking, integrated payments, family portals and quality of care monitoring.
ClearCare currently serves four of the largest five national home-care enterprises, representing roughly 250,000 caregivers and 150,000 seniors under care.
The latest funding brings the company's total funding raised to date at $75.6M.
"Increasingly, seniors and people who need assistance with daily activities are opting to stay in the comfort of their own homes. And this trend will only multiply as the senior population expands with the aging baby-boomer generation," said Geoff Nudd, founder and CEO of ClearCare. "We are excited to partner with Battery Ventures as we aggressively pursue new opportunities to grow our market leadership. Battery's expertise in the home care market makes the firm an ideal partner for this next step in our growth story."