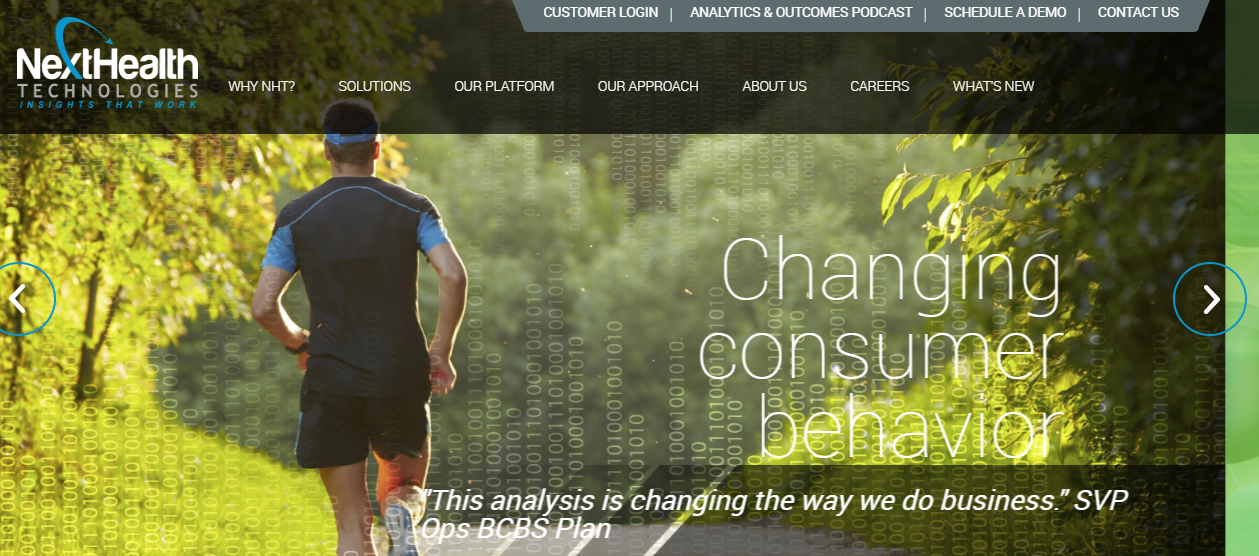 NextHealth Technologies Inc., a prescriptive analytics and consumer engagement platform, has raised $8.5 million in Series A funding led by Norwest Venture Partners. The Denver, CO-based company plans to utilize the recent round to grow its engineering team to support its enterprise platform. 
Founded in 2013, NextHealth's enterprise platform identifies and targets high-cost plan members, prescribes and delivers member-level actions or "nudges," then measures and optimizes outcomes. The program cycles through four stages over a period of three months: 
– Month 1: NextData aggregates and analyzes data from multiple sources
– Month 2: NextInsight identifies patterns, clusters, behavioral transitions, and causal drivers in the data. Values and risk scores are calculated for each member. 
– Month 3: NextNudge finalizes trial design along with the Master Member File. Then, in NextTrial, trials are deployed, results are quantified, and changes are recommended. 
NHT has succeeded in delivering a groundbreaking and sustained 25% reduction in ER visits and savings of over $12 per member per month in medical claims costs among targeted Medicaid and commercial populations.
The scalable system supports over 30 use cases, including reduction of out-of-network provider usage, retention of high-value members, and reduction of avoidable emergency room visits — itself a $38B annual cost in the United States.
Challenging industry dynamics and the Affordable Care Act are pushing health plans to seek solutions that can lower medical costs, direct members to more efficient care settings, and improve the health of plan members. 
"With annual healthcare spending projected to surpass $16K per person in the U.S. by 2025, it has never been more important to provide consumers with the tools they need to make informed medical decisions," said Casper de Clercq, General Partner at Norwest Venture Partners. "NextHealth's solution dramatically cuts costs for Medicaid, large-group and commercial markets by deriving insights and more importantly, driving action, through an integrated analytics and consumer engagement platform."