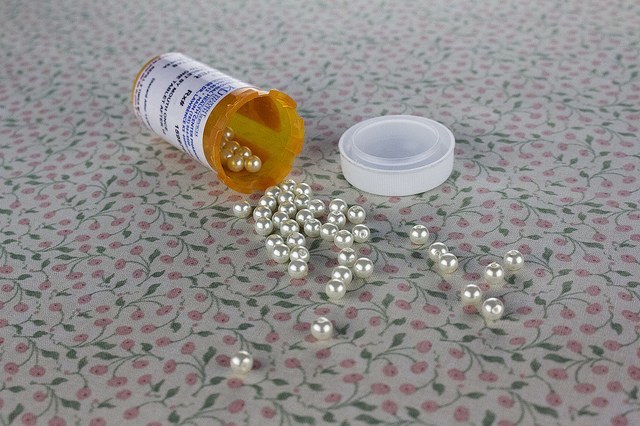 Representative Tim Murphy's Helping Families in Mental Health Crisis bill was approved by the House with near unanimity in early July. Among other objectives, the legislation seeks to expand the availability of psychiatric hospital beds, create a new assistant secretary for mental health and substance use disorders at the Department of Health and Human Services (HHS), and promote early treatment and intervention for young people who show signs of mental illness.
What this long overdue legislative recognition of the needs of the mentally ill does not seek to change is existing gun law or policy. Yes, earlier versions of Murphy's bill generated opposition to some of the original details, as virtually all substantive legislation does, but an effective compromise was reached in part because these issues were still oriented around mental health care policy and funding. They had nothing to do with guns.
Now look at counterpart Senate legislation introduced by Chris Murphy (D-Conn) and Bill Cassidy (R-LA), which is identical to Helping Families in many ways. The Senate bill is stalled because of distracting attached language that seeks to overturn an existing VA policy that keeps veterans from possessing guns when they require a caretaker to manage their benefits. This diversionary addition significantly reduces the likelihood any meaningful mental health reform bill will emerge from Congress for the president to sign.
Here's the thing we all should have learned by now: Issues related to guns are simply too controversial and complex to expect that they can be resolved via several sentences in a bill focused on increasing funding for mental health. We have a mental health crisis and to hold up legislation for political purposes related to who can own a gun is just sad.
"The vast majority of people with mental health problems are no more likely to be violent than anyone else," says HHS on the mentalhealth.gov website. "Most people with mental illness are not violent and only 3 to 5 percent of violent acts can be attributed to individuals living with a serious mental illness."
When it comes to improving our mental health system, we should leave any mention of guns out. If politicians want to change existing gun laws or policies, then deal with those issues separately rather than holding up proper care for the mentally ill.
What's at stake, when it comes to providing proper care to our mentally ill? Why is mental health legislation such a pressing need? Let's revisit just five key issues that beleaguer the American mental healthcare system. (Read the entire list here from an earlier post.)
1. A recent study says the nation's psychiatric bed total has fallen 17 percent since 2010 and now stands at 11.7 beds per 100,000 people, an average far below the rest of the developed world.
2. Annually, about 38,000 Americans take their own lives, and 90 percent of those suicides are related to a mental health issue, according to National Institute of Mental Health (NIMH) Director Thomas Insel.
3. According to Health Affairs, two-thirds of primary care physicians are unable to find a mental health professional to care for their patients after diagnosis.
4. Executive Director of the National Association of State Mental Health Program Directors Robert Glover says that from 2009 to 2012 the states cut roughly $5 billion in mental health services and eliminated about 4,500 public psychiatric beds.
5. Estimates by the Department of Housing and Urban Development show a total homeless population nationwide of 650,000. Homeless advocacy organizations suggest the total may be as high as 3.5 million.
It's difficult to say that strictly defined mental illnesses like bipolar disorder and schizophrenia are occurring more frequently, given that so many factors could contribute to that perception. Still, studies show anxiety and depression are "markedly higher" among millennials now than they were in previous generations. Baby boomers show a disturbingly high rate of depression and suicide, and their longevity means that Alzheimer's and other forms of dementia will become more common.
Certainly, the resources required to manage a diagnosed mental illness are often more than one family can bear, which is what motivated Representative Murphy to act and why the Senate must follow suit.
The vast majority of the mentally ill are your mothers, fathers, brothers, sisters and friends – people who post no legitimate threat to others. With the baby boomer phenomenon, many are elderly, isolated, depressed or plagued with dementia.
It's not an overstatement to say that America is approaching a mental health crisis requiring pragmatic, results-driven healthcare solutions. It will be very difficult to referee the guns debate and pass meaningful mental health legislation at the same time. While we debate, our mentally ill citizens are not receiving the care they need. Given the profound need of these people—a need many aren't lucid enough to even be aware of—it's shameful for the Senate to attach an ideological issue to legislation clearly intended to alleviate suffering.
Senators, based on the numbers alone, many more Americans will die next year from complications of mental illness than will be killed by a gun brandished by someone with a mental illness. It's not that both issues don't deserve your attention and vigorous debate. But you can't allow mental illness to devour people who need help today. Follow the pragmatic lead of your House colleagues.
Irv Lichtenwald is president and CEO of Medsphere Systems Corporation, the solution provider for the OpenVista electronic health record.