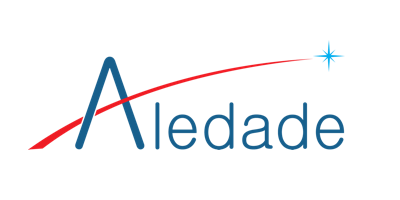 This week, Aledade announced it is forming a new primary care physician-led Accountable Care Organization (ACO) in Arkansas. The Aledade® Arkansas ACO will be the first of its kind in the state will start initially with ten independent practices consisting of more than 40 providers who provide care to over 12,000 Medicare beneficiaries.
The Aledade® Arkansas ACO is supported by local partner the Arkansas Foundation for Medical Care, Inc. (AFMC), a healthcare quality improvement organization that will provide unmatched knowledge of the local health care landscape and in-person guidance to the ACO practices. By partnering in the ACO, Aledade and AFMC will help doctors deliver high-quality care through a focus on care coordination, population health management, and preventive care.
"At a time when regulation and consolidation are making it harder for independent physicians to deliver quality, personalized care to the communities they serve, Aledade offers a new model of primary care that puts physicians back where they should be: quarterbacking their patients' health care," said Dr. Farzad Mostashari, CEO and co-founder of Aledade said in a statement.
Founded in 2014, Aledade offers a new model of primary care by partnering with physicians to build and lead Accountable Care Organizations (ACOs) – networks of physicians who band together to deliver coordinated care to patients. Aledade ACOs allow doctors to stay independent, practice medicine like they've always wanted to, and thrive by keeping people healthy. The Aledade model operates under a value-based payment structure that rewards positive health outcomes for patients, instead of the volume of health care services delivered.
The leading local practices who have already joined Aledade's Arkansas ACO include: Malvern Family Medical Clinic. in Malvern; The Winston Clinic, P.A. in Sheridan; James E. Zini D.O., P.A. in Mountain View; Malvern Diagnostic Clinic in Malvern; Cowherd Family Medical Center in Heber Springs; Randy D. Walker M.D. in De Queen; SAMA Healthcare Services P.A. in El Dorado; Autumn Road Family Practice in Little Rock; Jacksonville Medical Care in Jacksonville; and Cabot Medical Care Clinic in Cabot.
The ACO expands on Aledade's work with local practices in Arkansas who had previously participated in the multi-state Aledade® Primary Care ACO. Additionally, some Aledade Arkansas ACO practices plan to apply for CMS' new Comprehensive Primary Care Plus (CPC+) initiative, a multi-payer primary care program that aims to improve health outcomes and lower costs by giving practices more flexibility in how they deliver care.
In the Aledade model, Arkansas primary care physicians are provided unparalleled regulatory expertise; best practices from a national network of hundreds of primary care doctors; user-friendly technology and data analytics that provide visibility into the spectrum of care their patients receive outside their office; and face-to-face practice transformation support.