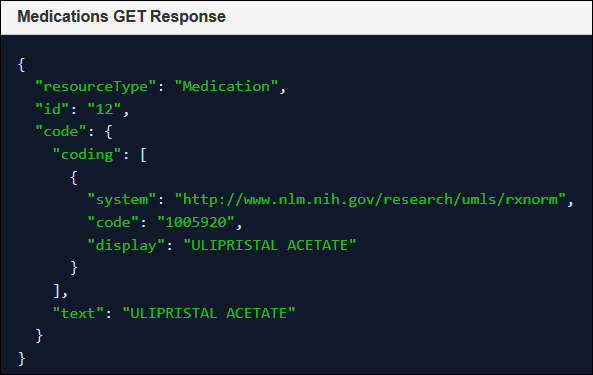 Translational Software®, Inc., (TSI) a company using genetic data for clinical decision support and precision medicine, today has unveiled a new Application Programming Interface(API) that enables health systems, labs and software developers to accelerate development of PGx-enhanced applications. Sanford Health – one of the largest integrated health systems in the nation – is one of the first health systems to use the API via integration with Epic.
Developed using the Fast Healthcare Interoperability Resources (FHIR) specification, a new open-sourced standard for exchanging healthcare information to ensure interoperability, the API can be used to query TSI's Knowledge-as-a-Service (KaaS) platform for drug-drug-gene intelligence to improve the prescription ordering process, alert clinicians to potential interactions and adverse drug events, and suggest medication alternatives.
FHIR API Benefits
Initial efforts focused on developing FHIR apps that are integrated within the EHR to provide clinicians with alerts and reports regarding drug efficacy, dosing and potential adverse reactions at the point of care. The API will have increasing relevance to a broad range of health information systems and initiatives over time as genetic testing becomes routine to guide clinical decision making.
The API is available now for immediate use. Several leading organizations and independent software vendors are actively using the capability, including the Chan Soon-Shiong Institute of Molecular Research Institute, IT21 Solutions, First Vitals, RX Management, and Synergy Laboratories. 
"An important frontier of precision medicine is the use of clinical genomic data in routine patient care," stated Gil Alterovitz, Ph.D., a Harvard Medical School professor in the Division of Medical Sciences, core faculty at the Computational Health Informatics Program in Boston Children's Hospital and co-chair of HL7's Clinical Genomics Work Group in a statement. "Translational Software has taken the pioneering step of implementing the first pharmacogenomics solution that employs FHIR genomics for optimizing the prescription of patient medications, and has been a real leader in this arena."
The API builds on TSI's continued momentum in the market this year, including:
– Launch of a drug-drug interaction capability powered by First Databank to provide clinicians with a single source for drug-drug-gene intelligence;
– Continued growth in the hospital and health system market, securing new contracts with Inova Health System and Sanford Health;
– Expansion into global markets with new lab customers in Malaysia and South Africa;
– New product development initiatives, including a cystic fibrosis carrier screening panel that supports multiple genotyping platforms.