On Thursday, Health and Human Services Secretary Sylvia Burwell announced that Karen DeSalvo, M.D. is stepping down as National Coordinator, effective August 12. Vindell Washington, M.D., Principal Deputy National Coordinator at ONC has been appointed to replace DeSalvo. 
"During her tenure, ONC has worked with other federal partners and the private sector to update the Federal Health IT Strategic Plan and develop a Nationwide Interoperability Roadmap, both of which chart a person-centered path for improving health outcomes by unlocking health data through tools like open application programming interfaces (APIs). "She has also made significant advances to the Health Information Technology Certification Program to promote and expand the safe and secure flow of electronic health information when and where it matters most for individuals and clinicians. She has also co-chaired the department's Delivery System Reform efforts, which set historic goals and worked to leverage the resources of the Department to build a more person centered health system that encourages more coordinated care," Burwell said in an email to ONC staff. 
In a statement regarding the appointment of Vindell Washington, Burwell outlined the future role of the new ONC Coordinator for Health IT.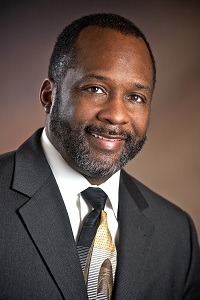 "In his capacity as National Coordinator, Vindell will continue to lead the administration's efforts to leverage health information technology to reform how we pay for and deliver care; transform health research and innovation to empower clinicians, individuals and communities to manage their health; and oversee implementation of the Federal Health IT Strategic Plan and the Nationwide Interoperability Roadmap to unlock digital health data and ensure it is widely accessible, usable, and transferable throughout the public and private sectors," Burwell wrote in the email announcement.