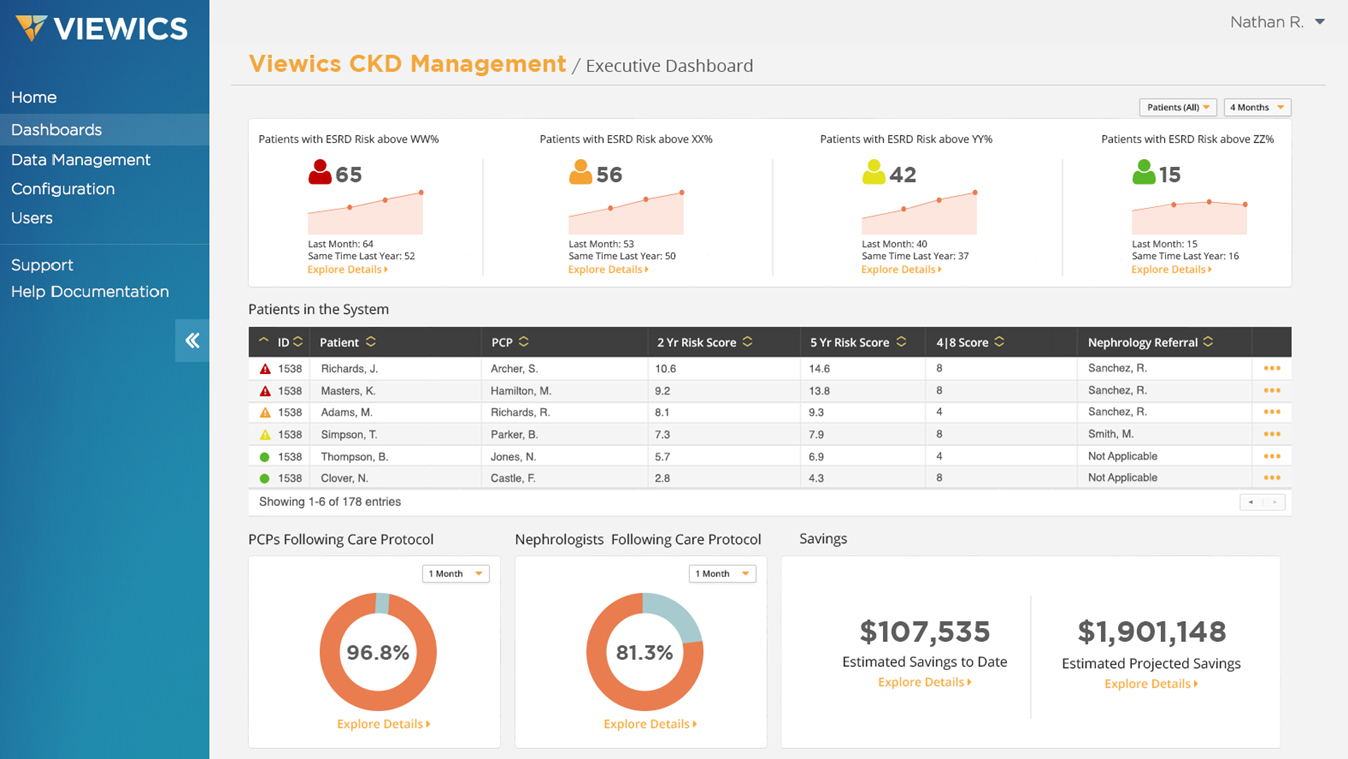 Viewics, a Sunnyvale, CA-based healthcare-focused analytics company that provides hospitals and health systems with management solutions has raised $10.5 million in funding led by existing investor Canvas Ventures and new investors Roche Venture Fund and City National Bank. The company will utilize the funds to further expand Viewics' analytics platform and management solutions.  
Founded in 2009, Viewics provides advanced analytics that help health systems and ACOs realize clinical, operational, and financial benefits within weeks, without placing additional burden on organizations' information technology resources. Viewics solutions include: 
– Lab Revenue Management: With declining reimbursement rates, increasing competition, and legislative changes, labs must rely on advanced analytics to drive revenue and profits. Lab Revenue Management provides laboratory the tools to discover revenue drains and drivers, while enabling greater decision making and profitability
– Diabetes Management (vCAT): The Viewics suite of diabetes management analytics gives labs the power to offer the healthcare community tools to track and improve their performance in managing patients with diabetes.
– CKD Management: Employs a globally validated algorithm to accurately predict a CKD patient's risk of renal failure. Using proprietary data extraction and cleansing technologies, we transform raw laboratory and demographic data via the algorithm into a single patient risk score. 
– Blood Program Management: Inappropriate blood transfusions drive adverse events and unnecessary costs for healthcare providers in the value-based reimbursement market. Blood bank suite helps laboratories manage blood-bank resources by product type, units available, supplier, clinician usage, and more
– Outreach Management: advanced  laboratory data analytics bring customer needs into focus, helping drive sales and cost savings.
– Utilization Management: ordering inappropriate tests, or missing necessary tests, drive sub-optimal patient outcomes and significant downstream costs. These analytics empower labs to drive significant value across the health system and patient care continuum.
– Infectious Disease Management: A suite of analytics modules advances the microbiology lab's performance and its infectious disease program capabilities. Automated, near real-time surveillance delivers accurate analysis, reporting, and alerting of infectious results
"Hospitals, health systems, and accountable care organizations are under intense pressure to improve patient outcomes while reducing costs," said Dhiren Bhatia, co-founder and CEO of Viewics. "The value-based market is changing how these organizations track, measure, and report performance. Our customers recognize this shift, and are using Viewics' solutions to achieve these goals across their organizations and patient populations."