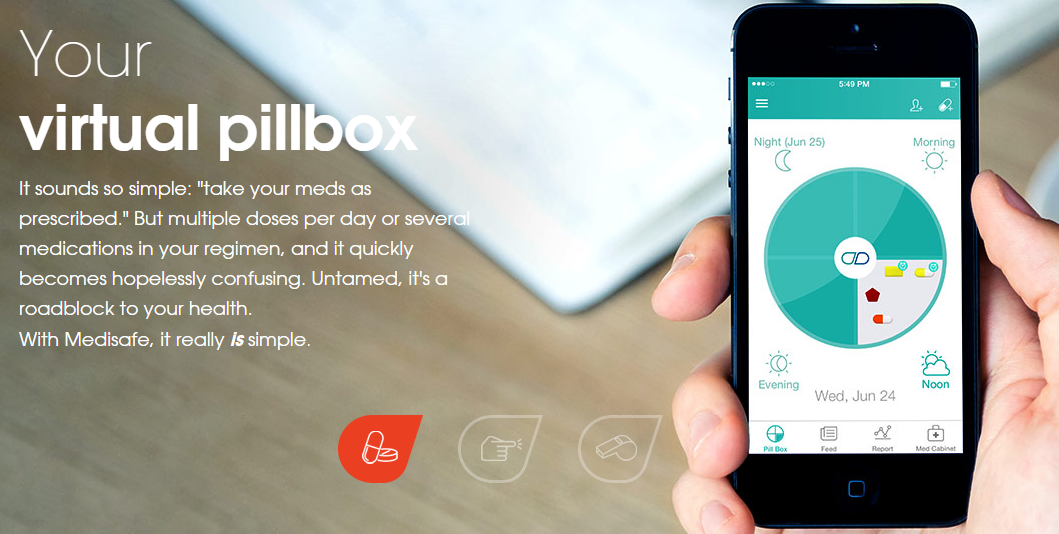 Medisafe, a personalized medication management platform with nearly three million patient and caregiver users has launched Medisafe for Pharma. Medisafe's latest pharma offering will address all three major challenges attributed to non-adherence – patient quality of care (e.g. higher emergency and mortality rates), healthcare system costs (e.g. higher hospitalization rates) and lost revenues (e.g. fewer prescription refills). Pharma and pharmacies share the burden of lost revenues, estimated at $188 billion annually in the U.S. alone.
Medisafe for Pharma Overview
Medisafe for Pharma enables pharmaceutical companies to:
– significantly improve adherence from industry average rates.
– co-brand and customize the Medisafe interface for their patients.
– target and engage patients with educational content (e.g. videos, articles), patient assistance programs (e.g. copay cards), telecare services and other resources into the Medisafe "feed."
– monitor ongoing adherence showing demographic trends, cohort-level insights, competitive benchmarking, etc.
– automatically populate complex dosing schedules into the app to eliminate challenges of manual entry and ensure users receive
– accurate and timely reminder notifications.
– collaborate with Medisafe on patient recruitment.
– offer prescribers a provider-patient care management interface.
Following a series of successful pilots and engagements over the past year and a half, Medisafe has now bundled a number of highly valuable services into a software license that helps pharmaceutical companies increase adherence to their medications while gaining actionable de-identified insights generated by complex self-learning algorithms analyzing billions of user engagement data points Medisafe has collected to date.
Medisafe's AI-driven personalized user interface (UI) delivers a tailored contextual experience to each user, and the company's role as an unbiased third party assists patients with all of their medications to improve their health holistically.
"Medisafe for Pharma is an essential 'Beyond the Pill' initiative for any pharmaceutical or life sciences company looking to increase adherence while engaging and learning from patients in the real world. Medisafe is uniquely positioned to produce high-ROI engagements given the millions invested, experience amassed, and user base established in the three plus years since its launch," said Jon Michaeli, Medisafe's EVP of Marketing and Business Development in a statement.