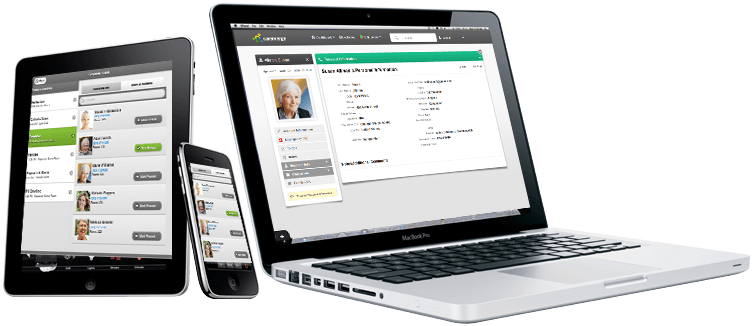 Caremerge, a cloud-based communication and care coordination platform for the senior care industry has raised $14M in institutional funding led by Insight Venture Partners, with participation from previous investors Grażyna Kulczyk, Cambia Health Solutions, Ziegler LinkAge Longevity Fund, GE Ventures, and Arsenal Venture Partners.
The Chicago-based startup will utilize the capital infusion to accelerate its expansion into the post-acute market. The investment round also adds new additions to the Caremerge Board of Directors. Harley Miller, Vice President at Insight Venture Partners and Dan Hermann, Senior Managing Director and Head of Investment Banking at Ziegler will join the board of directors.
Caremerge launched its first solution in late 2012 to help solve the care coordination and communication problems surrounding the senior care industry with a HIPAA-compliant, mobile/web-based platform that allows all senior living staff and authorized stakeholders (i.e. family members, doctors, etc.) to capture, centralize, and share seniors' activities and clinical information in order to facilitate the best care possible. 
In 2016, Caremerge evolved its offerings in order to better prepare post-acute care providers for the value-based care model. The person-centered Caremerge platform acts as a connector across the entire continuum, bringing together many stakeholders including hospitals, MCO's, ACO's, physicians, other long-term care providers, families and seniors/patients, to collaborate more proactively for best outcomes and peace of mind.
Caremerge's care coordination platform helps providers on many fronts with tailored solutions to support them on their journey from volume to value-based care including: 
– Clinical & Compliance Solutions
– Life Enrichment & Engagement Solutions – patients, families, and providers
– OPEN API integrations for full interoperability, especially with many leading EHRs
– CMS Value-Based Care Solutions
– Hospital discharge and patient tracking into post-acute care