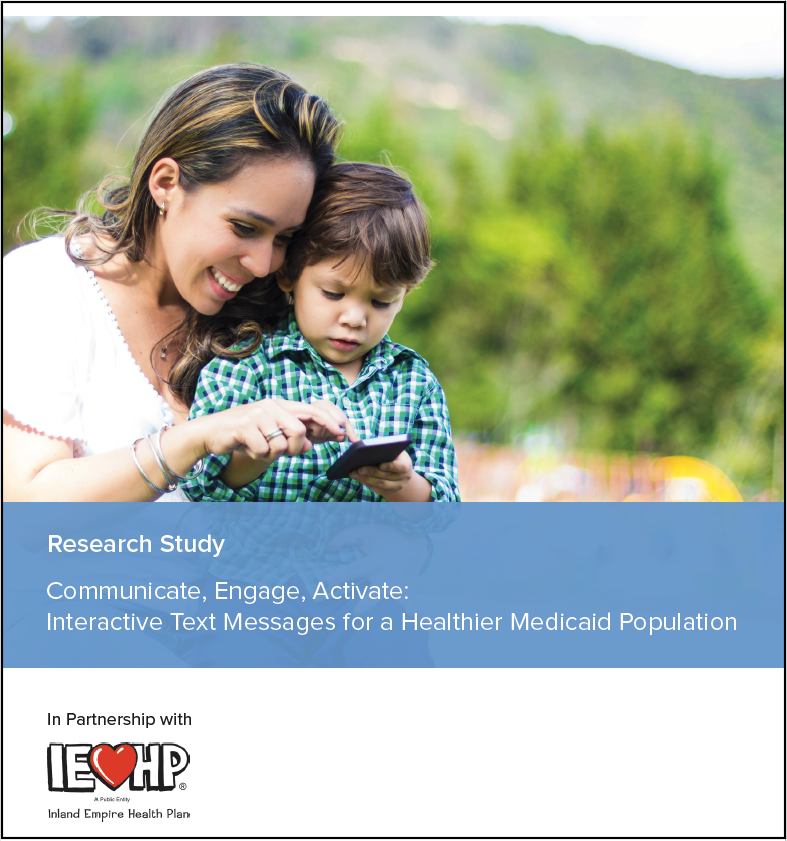 Study findings released this week reveal interactive, two-way text messages has a positive impact on engagement, knowledge base, activation, and ultimately resource utilization among Medicaid members. Conducted by CA-based Inland Empire Health Plan in partnership with mPulse Mobile, the study's results are encouraging given CDC data released last month noting a rise in ED utilization with Medicaid/CHIP accounting for 25% of all ED visits.
As Medicaid-centric health plans including IEHP grow, delivering actionable information about members' health is a priority. With a 98 percent read-rate, text messages are a high-impact, low-cost method of engagement. mPulse Mobile's Medicaid Plan solution enabled tailored two-way mobile engagement based on the insights of member demographics, behavior, and response sentiment, allowing IEHP to reach, engage, and activate members to facilitate improved overall health.
Positive outcomes from the 3-month study of 17,000 newly-enrolled members include heightened awareness of appropriate settings for care, effective use of IEHP resources, increased response rate and engagement, and self-activation.
Other key findings from the study include: 
·         91% of members found that the text messages improved their overall knowledge of IEHP services
·         The number of members who reported they would visit the ER for a minor condition dropped from 11% to 4%
·         10% of members participated in a series of health challenges with a 33% completion rate
·         The engagement score, based on response behavior and sentiment, for the study group was 2.5 times greater than the control group
The results also strongly suggest that receiving timely information regarding available healthcare services empowers individuals to utilize cost-effective resources. As the ER is the costliest setting to receive care, and Medicaid members visit the ER at twice the rate of those with private insurance, the positive impact of two-way text messaging on appropriate resource utilization is particularly encouraging.
 The full study is available for download here.