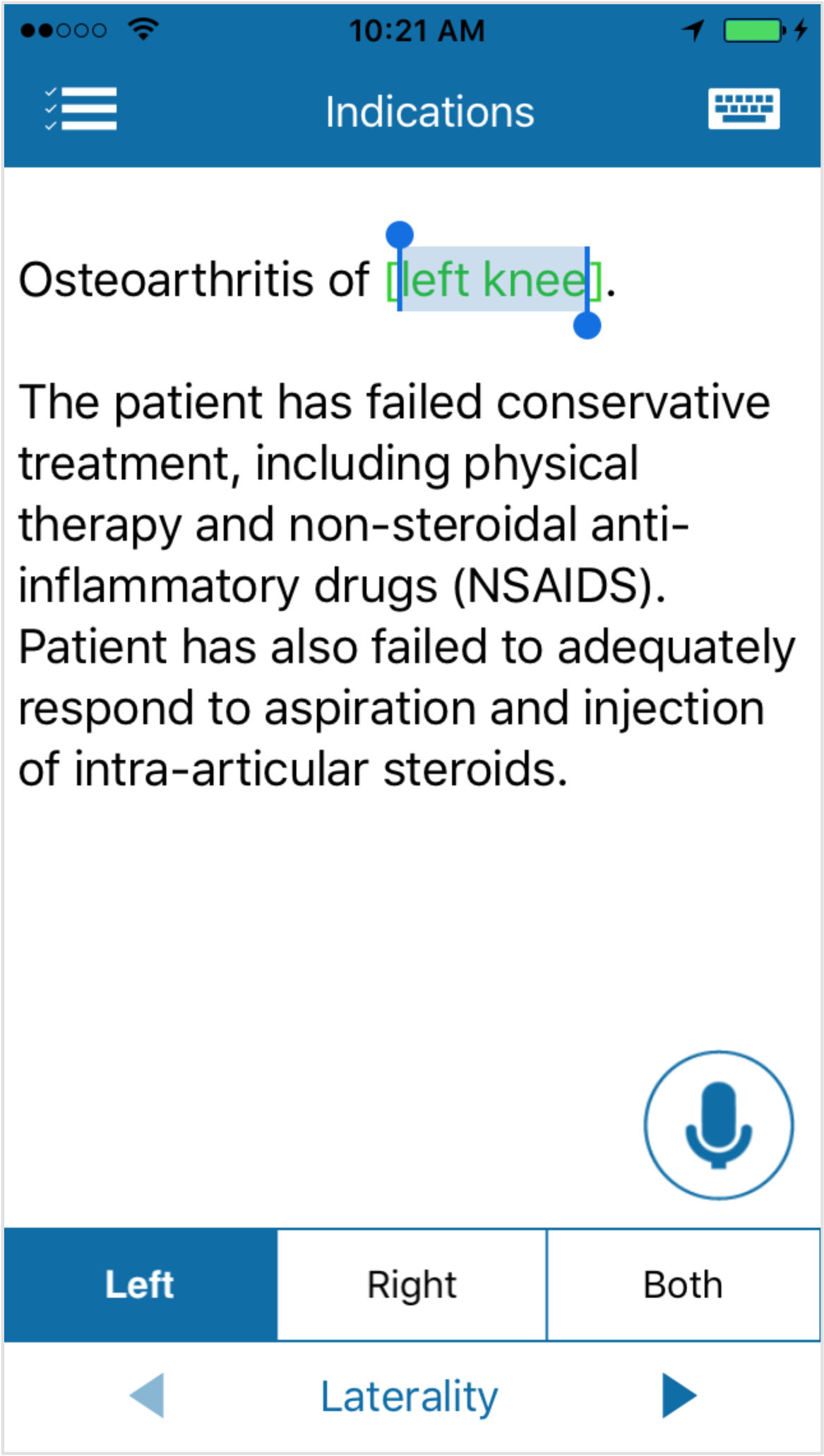 "In 2015, 65% of physicians were using desktops for clinical documentation with speech recognition saving them 2.5 hours of documentation for every hour they dictated. 
To improve on and allow even more flexibility for physicians, Nuance Communications has unveiled  Nuance Velocity, a new mobile clinical documentation solution that allows physicians in ambulatory care settings to choose which type of documentation method they want to use (speech recognition, dictation or templates) and even shift between them (speech to text, transcription, or touch-driven input)ed. 
How it Works
Developed with the help of many collaborating physicians, Velocity gives doctors the much needed control and flexibility to document the way they want and focus more on patient care. They can access Nuance Velocity from their mobile device to document on the go — while moving from clinic to hospital or home to work, helping improve productivity and efficiency, while capturing the patient story.
Key Features
New Smart Templates included with Nuance Velocity quickly guide physicians through repetitive procedure notes. Their smart, structured content allows busy clinicians to provide specific, consistent, and high-quality documentation in a few taps. Tight integration with speech recognition ensures that free-form narrative is also captured to create a complete and accurate record of the patient story.
 Regardless of how documentation is created, Nuance Velocity delivers structured documentation and high quality narrative to the EHR. Nuance Velocity enables clinicians to be productive right from the start, quickly creating accurate and compliant patient notes, standardizing formats and keeping pace with patient volumes to enhance practice throughput.
"Our physicians are collaborating closely with Nuance in the development and usability design of Nuance Velocity to ensure the mobile clinical documentation solution provides significant new advantages to ambulatory practices. It was important that this support complex, high-velocity clinical workflows, not only to improve physician productivity, but also improve documentation accuracy and quality," said William Whelehan, purchasing director at the Illinois Bone and Joint Institute, a practice with more than 90 physicians. "Nuance Velocity can deliver these advantages with the added value of Smart Templates that use dynamic prompts to guide the physician through the documentation process to improve content and maintain momentum."