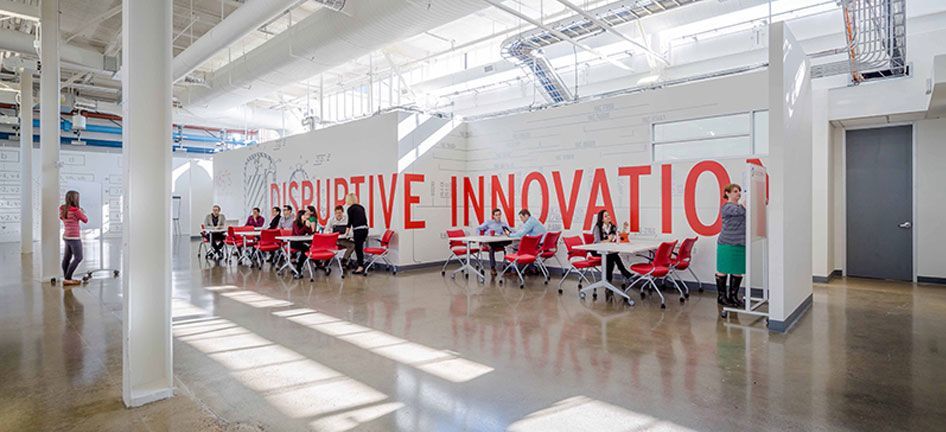 This week, AT&T* has opened the doors to its AT&T Foundry innovation center for Connected Health today in Houston. The new AT&T Foundry For Connected Health will focus on digital health innovations that benefit those in and out of the clinical care environment – helping caregivers and patients bridge the gap between a clinical setting and the home.  
By leveraging Texas Medical Center's campus, the the AT&T Foundry will serve as a resource for Texas Medical Center's physicians and innovators looking to create integrated and connected healthcare solutions. TMC's Innovation Institute currently houses several medical innovation programs including the TMCx accelerator, a fellowship program, as well as a co-working spaces for digital health startups and innovation incubators.
"The Houston AT&T Foundry is unique because it's located directly among our potential customers. We'll collaborate with the hospitals, clinics, startups, and other TMC facilities to address big problems in the industry," said Igal Elbaz, Vice President, Ecosystem and Innovation, AT&T. "Working with Texas Medical Center and their network of hospitals and researchers will help strengthen and accelerate the innovation we bring to market."
"The opening of the AT&T Foundry at the Texas Medical Center demonstrates how global industry leaders are playing an essential role in advancing the life science and innovation ecosystem," said Robert C. Robbins, M.D., President and CEO of the Texas Medical Center. "Digital health is the next frontier for innovation as we work to improve the way we take care of patients in our hospitals, ultimately extending that care beyond hospital walls and into patients' daily lives at home."
 The new opening marks the company's sixth foundry innovation center.