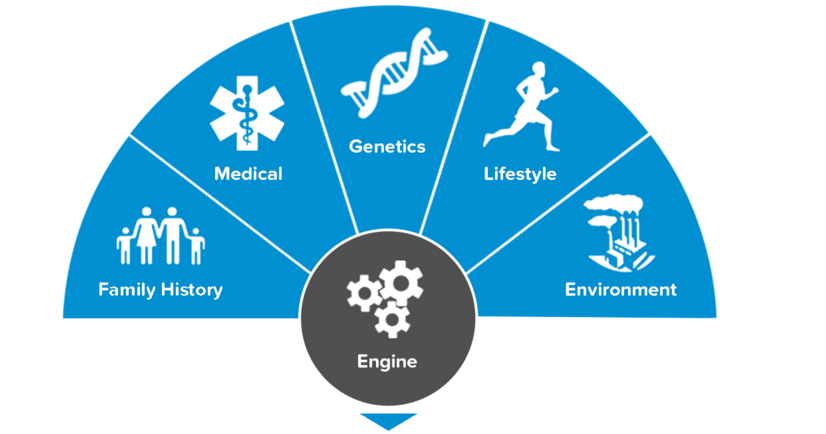 BaseHealth, a healthcare-focused predictive analytics company has teamed up with health and wellness company TriVita to launch a new personalized wellness program at scale for consumers. Through the partnership, BaseHealth's comprehensive assessments will power TriVita Shield, a new personalized wellness program. BaseHealth claims this marks the first time that predictive analytics for healthcare is available to consumers at scale. 
Wellness Program Overview
The TriVita Shield wellness program will be introduced to its core market of over 300,000 members this July. It will then be featured in a multi-channel advertising campaign for the US and Canada rolling out in the fall of 2016. Leveraging BaseHealth's technology, TriVita Shield will provide users with a 360-degree view of their health and the actions that could improve wellness outcomes, based on snapshots of their key health indicators, including clinical, lifestyle, and behavioral data. TriVita Shield users will have the opportunity to integrate BaseHealth's genomics offerings into their personalized assessments.
Through the medically licensed TriVita Wellness Center, experienced healthcare professionals will be available to coach and guide users while overseeing treatment plans. The TriVita Shield Coaching App will also provide around-the-clock support and encourage users with inspirational and motivational tips.
The predictive model powering BaseHealth's health assessments is backed by more than five years of extensive research and built on validated data from over 30,000 peer-reviewed articles. It currently includes data on specific health indicators for more than 40 common lifestyle related diseases as well as information on 24 drug responses and 14 food responses, with more research regularly being added to the platform.
"Personalization is revolutionizing both point-of-care solutions and wellness," said TriVita CEO Michael Ellison. "By integrating BaseHealth's comprehensive health assessments into our subscription-based wellness platform, we're delivering actionable insights tailored to each of our user's specific needs."