Blueprint Health's Jean-Luc Neptune explains what makes the accelerator tick and where he sees digital health innovation headed in healthcare.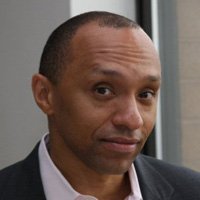 The tale of how digital innovations will revolutionize U.S. healthcare has yet to be fully told, but by now, we all know of its blockbuster beginning. Billions of investment dollars have poured into the space, yet building longevity in the market may be a different story for innovators all together.
Last year, an Accenture study proposed more than half (51 percent) of all digital health startups are likely to fail within the first two years, a sobering outcome considering venture funding topped off at $4.5 billion in 2015, exceeding the previous year's 4.3 billion.
That's why accelerator Blueprint Health is offering more than financial backing; along with providing $20,000 to the 20 HIT companies it selects every year, the accelerator provides mentoring services for the first three months.
To understand more deeply what is required to be successful in the space, we sought out Blueprint Health's Executive Director and Accelerator Leader, Jean-Luc Neptune. We wanted to know what makes the accelerator tick, and what Neptune, who has extensive experience as a physician, senior executive, technologist and innovator, had to say about the potential of digital innovations in healthcare:
Q
Neptune, you have an extensive background: you're a physician, an executive, an innovator and an expert in digital health. I know we can read your resume, but can you give us a personal snapshot as to how your career in medicine led to your involvement in the digital health space?
So early on in my career, I realized that I was interested in the industry that was healthcare and not just the patient care and research aspects. I decided to get an MBA after I finished my medical training, and then, I decided to focus my career on new technology in healthcare.
I launched a bunch of startups myself, one around clinical trials and another around virtual second opinions. Over time, and through my experience at the Health 2.0 and Blueprint Health, I became drawn to the digital health space. So it's sort of a natural progression that comes out of my training and my interests, and it's something that has occurred over the course of 10 years.
Q
From 2011 to 2014, you worked at Health 2.0. Can you tell us a little bit about how that experience has shaped your view on what it takes to create a successful digital health startup these days? What did your time there teach you about the nature of the digital health space?
I began at Health 2.0 immediately after the signing of the Affordable Care Act. I really got to see, by working with people in the federal government at ONC and CMS, how important it was going to be to have digital health tools to execute the mandates of the Affordable Care Act and High Tech Act. So, it was really useful to be close to the people who were funding all of this change in healthcare, and that was a great experience.
In terms of how the experience shaped my perspective on successful digital health startups, I witnessed literally hundreds upon hundreds of people congregating and companies forming around digital health ideas. I followed them over the course of a couple years, and in doing so, I gained the perspective of what it takes to succeed. What I realized is that it's not just about…I think a lot of people were entering healthcare assuming that healthcare was like consumer tech, and that all you needed to do is build a cute app and you could build up a huge business.
However, what I discovered and what I witnessed is that healthcare is very complicated, and you need to build robust tools to solve the hard problems. You need to have the resources to execute at scale. That was a very important discovery at Health 2.0.
Q
Let's talk about Blueprint Health. The organization supports only 20 companies per year with funding and resources. What's the criteria a company has to meet for Blueprint to get behind them?
So we look at bunch of different criteria when evaluating the company. At the core is the people, so we look for teams of founders rather than solo founders most of the time. A vast majority of the time, we are focused on teams with complementary skills sets: a business person, a developer, a lead engineer, clinical person, those are often important and they should have complementary skills. We're looking for new and interesting opportunities that are being created by changes in the law, or changes in the markets.
So the opportunity is really important. A third thing that we're interested in is the team's understanding of their market, and related to that, their ability to create traction in the market. Do they have customers, do they have early-stage pilot projects that they are working on?
Have they been able to show that they have product-market fit? Lastly, we look at their ability to benefit from the resources in our program and if we can accelerate their success. We only have them for 12 weeks so if there's a lot that they have to develop before our program; it's not like we can help them that much. So can we coach them, are they coachable, and can they accelerate through our program?
Q
Would you say your approach is more scrupulous than some of the other accelerators out there? If so, why?
Honestly, I think most of the peer accelerators out there seem to have very good people. I've heard mostly good things, and I think there is no way you can raise money without being scrupulous. I would say that we have a reputation for being more thorough, and perhaps, more analytical in our evaluation of companies that come into the program. We are keenly focused on companies that understand their market, understand the value proposition that they're offering, and understand the customer and the pain point.
We're not investing on the basis of a dream or a prayer. We want real businesses; we want teams that can develop or generate revenue now. I think that goes a long way to generating the results that we've had. Eight-five percent of the companies that we've invested in are still in operation, and a lot of that has to do with the fact that we focused on real businesses rather than moon shots that might fail as opposed to succeed in the immediate term.
Q
This year seems to be another strong year for digital health. Are there any external factors outside the space to consider when it comes to thinking about how this year will shape up?
From what we're seeing and what I believe is happening is a fundamental sea change in how we pay for healthcare in this country. It's basically happening in two places. One, we are seeing third-party payers with the federal government through Medicare and state governments to Medicaid leading and changing how they pay for healthcare. They're focusing on value over volumes, moving from fee-for-service-based models to alternative, value-based payment models. I think that's a huge story and it's going to continue to be a story.
With the emergence of the exchanges and high deductible plans, we're also seeing a change in how individuals pay for their healthcare and individuals being much more responsible for their healthcare thus, they are more responsible for making choices about how they pay for healthcare. So I think that's a huge story. I think the presidential election may impact some of this, but I think even if we have a republican president, and a republican senate and a republican house, this move will continue forward. We just spend too much on healthcare in this country compared to our peers around the world, it's unsustainable in the long term, and we have to address that.
Q
Do you think we are in a digital health bubble? When do you think we will reach an inflection point?
I see digital health as a discipline, a knowledge set, a skill set, a set of tools that are driven by digital technologies but are designed to change how we deliver healthcare and how we administer healthcare. So as I think about the question of are we in a digital health bubble, I don't think we are in one. I think there is a pressing need for tools and technology to help us deliver healthcare more effectively, administer healthcare more efficiently, and that's not going away in the next year, five years or 10 years. I think we're going to continue to see money pouring into this space.
Q
Are digital health companies overvalued? Is there a bubble in the valuation of digital health companies?
For the most part, I don't think so. Honestly, there aren't that many highly valued digital health companies, aside from ZocDoc, Oscar, and maybe, Flatiron and Castlight Health. There are very few digital health unicorns. Still, even if the companies are overvalued at this point, I still think they're all solving really pressing needs in the market. The market will figure out how these companies are appropriately valued as time passes.
We're still going to need tools to help people search for doctors like Zocdoc, right? We're still need an easier means for people to access their health insurance, so there will still be a need for Oscar. Cancer continues to be a problem, so we still need good tools like Flatiron. There is no bubble. Valuations are going to fluctuate, but there aren't many digital health companies out there not serving a viable need in an economical way.
Q
What are you most looking forward to watching this year (and over the next several years) in the digital health space? What has investors truly interested these days?
I continue to be intrigued by healthcare delivery. As a physician by training, I think healthcare delivery as it stands today is inefficient. It hasn't changed in more than 50 years despite all the technology that surrounds us. Very few people book their appointments online, very few people get their medications prescribed to them electronically. There is just a lot of room to grow in the space.
There are so many subsectors and pockets and segments open to innovators. I think investors are extremely interested in the provider side. How do we benefit, or how do we build companies that can take advantage of the opportunities related or arising from alternative payment models? We're seeing a lot of investment in population management and analytics as well as a variety of different tools that providers need to do their jobs effectively. That's what interests me.