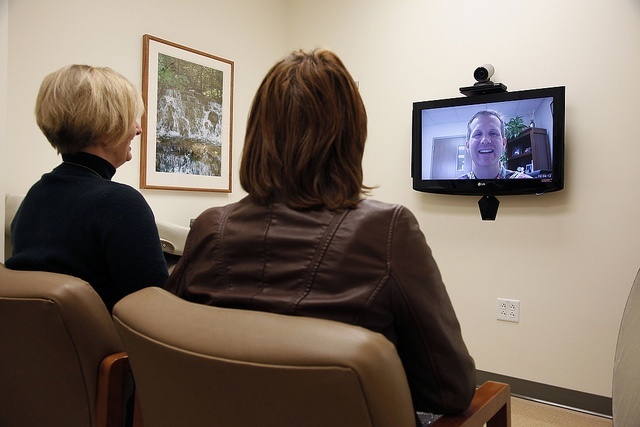 Recent data from more than 1,700 virtual care encounters at two large U.S. health systems demonstrates that the use of an evidence-based, best practices-driven virtual health platform can overcome major issues with the consistent delivery of guideline-adherent care that were identified in a recent, widely referenced study published in JAMA Internal Medicine.
The data from customers using Zipnosis' virtual care platform reveals that patients who took part in online, adaptive interviews to seek treatment for a common acute illness and who were treated by the health systems' clinicians received guideline-adherent care over 95 percent of the time. Adherence to national best practice guidelines has been linked to higher quality care with fewer medical errors.
The data contrasts with the conclusions of researchers at the University of California at San Francisco (UCSF), who published an article in the May edition of JAMA Internal Medicine reporting significant variation in quality among traditional telemedicine companies that, unlike Zipnosis, rely primarily on live video- and phone-based encounters. (Zipnosis was not one of the companies studied).
The authors of the JAMA Internal Medicine article, "Variation in Quality of Urgent Health Care Provided During Virtual Visits," found that adherence to national best practice guidelines for care among the eight virtual care companies they studied ranged from 34.4 percent to 66.1 percent. The variation in guideline-adherent care was even greater for treatment of viral pharyngitis and acute rhinosinusitis (sinusitis), with clinicians adhering to guidelines anywhere from 12.8 percent to 82.1 percent of the time.
By contrast, the Zipnosis review of 1,760 patient encounters for treatment of acute sinusitis using the Zipnosis virtual care platform found that clinicians provided guideline-adherent care in 95.4 percent of cases. These data have been reported to a state medical board and at major informatics and virtual health conferences.
"Our findings strongly support our contention that online, adaptive patient interviews and systematic, curated diagnostic pathways assist clinicians in adhering to national best practice guidelines in nearly all cases," said Rebecca Hafner-Fogarty, MD, Chief Medical Officer of Zipnosis and co-author of the Zipnosis study. "The vast majority of virtual care companies included in the study leverage live video and phone encounters to diagnose and treat patients rather than asynchronous online, adaptive interviews such as those provided by Zipnosis. The findings from the JAMA Internal Medicine study raise doubts about the ability of live telemedicine to consistently deliver high-quality patient care."